Wrestling
Match-Used Steel Chair Available Now on eBay – IMPACT Wrestling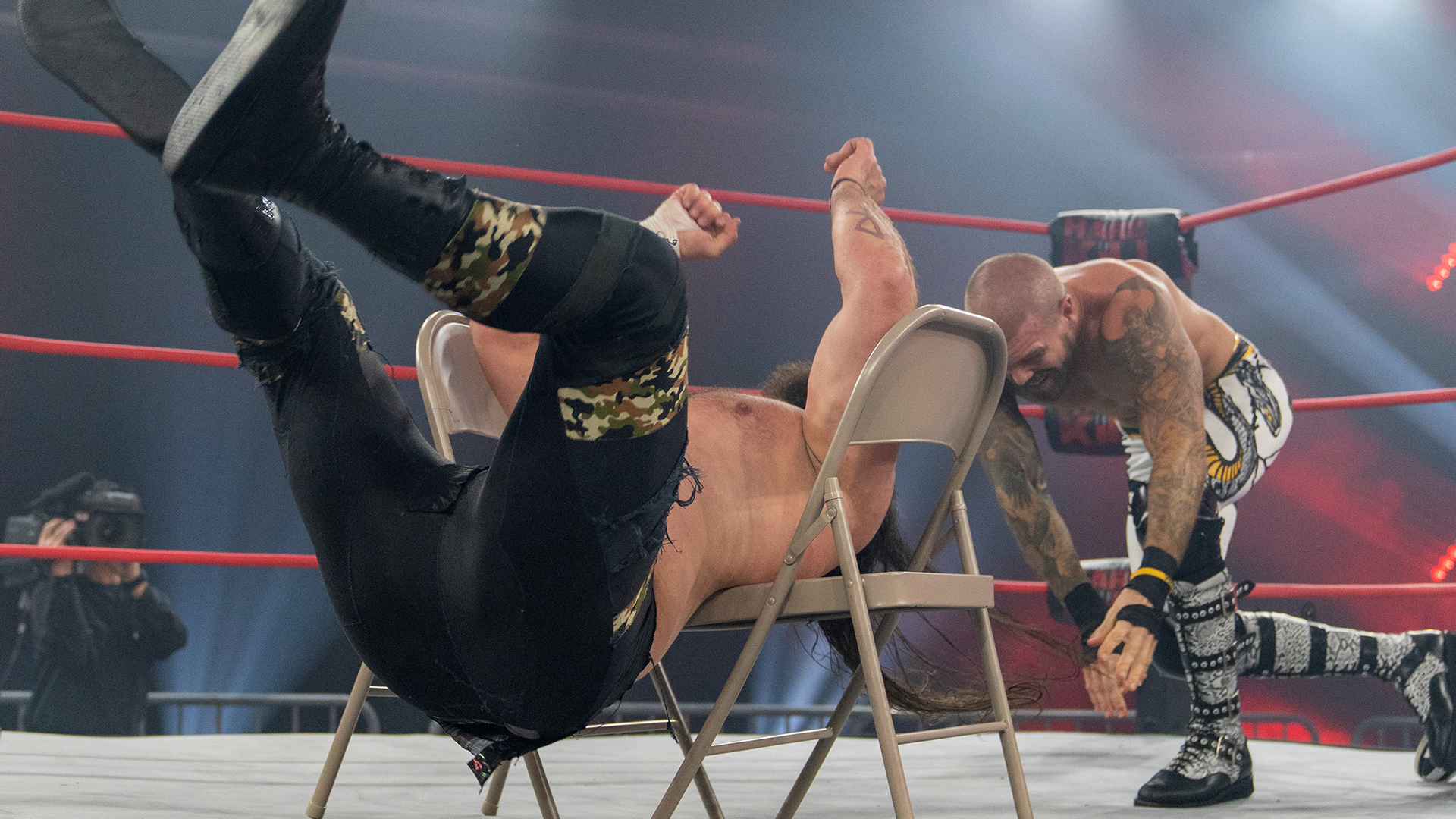 Match-Used Steel Chair Available Now on eBay
One of the match-used Steel Chairs from the Hard To Kill pay-per-view, held Jan. 16 in Nashville, is among several new items now available for bid on IMPACT's eBay store: www.ebay.com/impactwrestling.  
Cousin Jake was sent crashing through two steel chairs in the 6-man match.  He personally autographed the chair and inscribed it with the event and date details.  The chair also was autographed by Cousin Jake's teammates, Rhino and Tommy Dreamer, plus their foes, Violent By Design (VBD) – Eric Young, Joe Doering and Deaner.  
The chair features the official IMPACT Hologram, which verifies the item's authenticity and the autographs.  
Another truly unique pro wrestling collectible also now available on IMPACT's eBay store is an autographed wooden slab, cut from the planks that are used to form the foundation of the IMPACT ring. Most of the slabs are numbered, according to their numbering of the plank piece – and all were personally autographed by Doc Gallows, one half of the reigning IMPACT Wrestling Tag Team Champions, The Good Brothers.  Gallows signed in multiple colors and added multiple inscriptions. The wooden pieces vary in size, but they are about 9x5x2 – and they too feature the official IMPACT Hologram to authenticate the item and signature.   
In addition, there are several new Autographed 8×10 Photos now available on IMPACT's eBay store, including Deonna Purrazzo, Jazz, Decay (Rosemary, Crazzy Steve and Black Taurus) and a special signed photo of Su Yung, Suzie and Susan.