Sports
NCAA live bracket 2021: Tracking the March Madness field of 68, seeds, snubs on Selection Sunday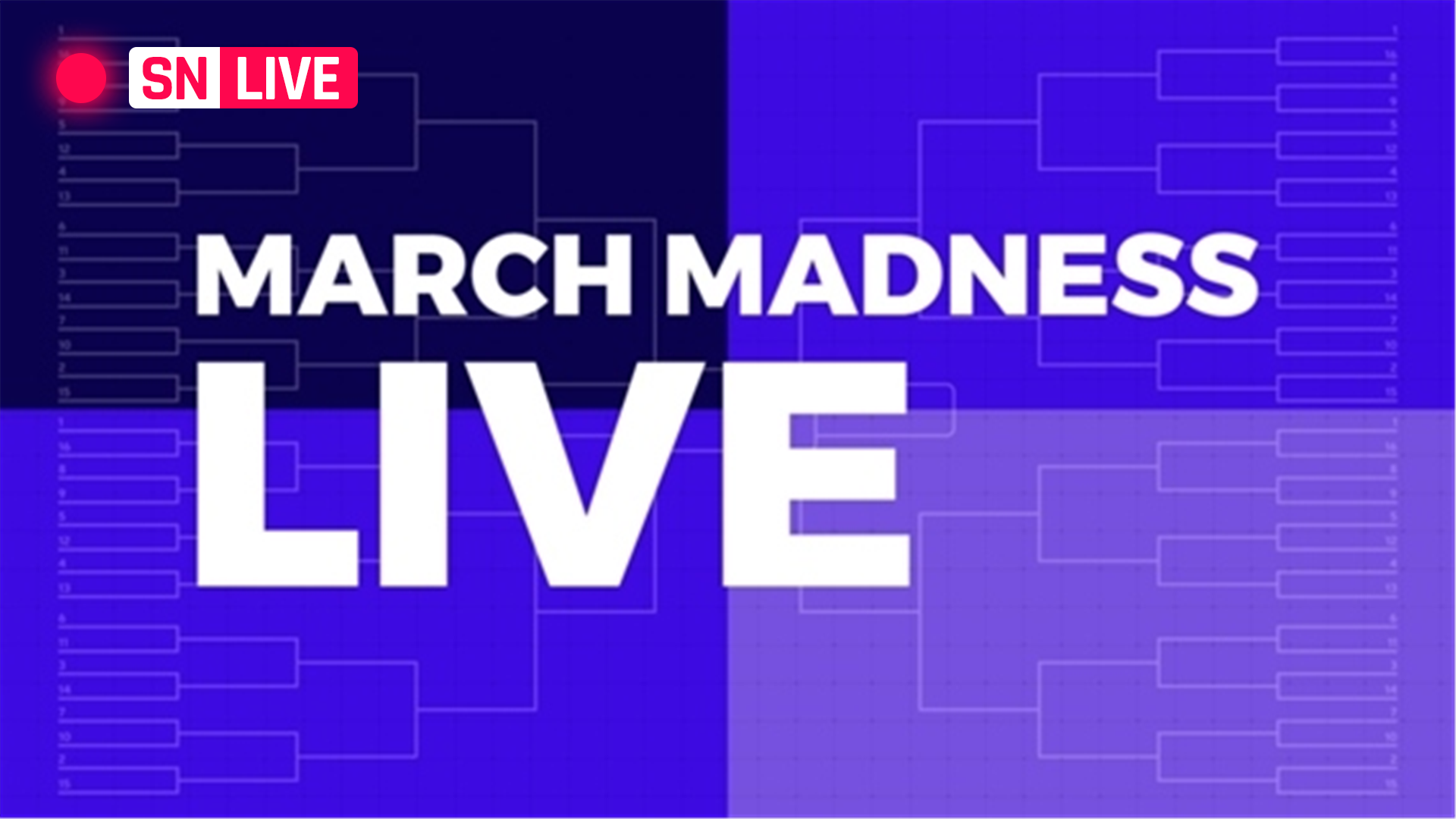 College basketball fans finally got their big moment.
After missing Selection Sunday in its entirety in 2020 — and despite some late hiccups from teams such as Duke, Virginia and Kansas in various conference tournaments — we finally got to see which teams make the initial 68-team NCAA Tournament in 2021.
Take a breath. We've made it.
MORE: Watch Selection Sunday live on fuboTV (7-day free trial)
Now, down to the business of finding out which teams make the tournament: an endeavor that includes regions, seeding — made all the more interesting with the S-curve in 2021 — snubs, interesting matchups and more.
All that's left now is to enjoy a little March Madness:
March Madness bracket 2021
NCAA live bracket
The complete March Madness Field of 68 will be updated live below during the NCAA's selection show.
First Four
| | |
| --- | --- |
| Game 1 | Norfolk State vs. Appalachian State |
| Game 2 | Wichita State vs. Drake |
| Game 3 | Mount St Mary's vs. Texas Southern |
| Game 4 | Michigan State vs. UCLA |
West Region
| | |
| --- | --- |
| Seed | Team (Record) |
| 1 | Gonzaga (26-0) |
| 2 | Iowa (21-8) |
| 3 | Kansas (20-8) |
| 4 | Virginia (18-6) |
| 5 | Creighton (20-8) |
| 6 | USC (22-7) |
| 7 | Oregon (20-6) |
| 8 | Oklahoma (15-10) |
| 9 | Missouri (16-9) |
| 10 | VCU (19-7) |
| 11 | Wichita State/Drake |
| 12 | UC Santa Barbara (22-4) |
| 13 | Ohio (16-7) |
| 14 | Eastern Washington (16-7) |
| 15 | Grand Canyon (17-6) |
| 16 | Norfolk State/Appalachian State |
South Region
| | |
| --- | --- |
| Seed | Team (Record) |
| 1 | Baylor (22-2) |
| 2 | Ohio State (21-9) |
| 3 | Arkansas (22-6) |
| 4 | Purdue (18-9) |
| 5 | Villanova (16-6) |
| 6 | Texas Tech (17-10) |
| 7 | Florida (14-9) |
| 8 | North Carolina (18-10) |
| 9 | Wisconsin (17-12) |
| 10 | Virginia Tech (15-6) |
| 11 | Utah State (20-8) |
| 12 | Winthrop (23-1) |
| 13 | North Texas (17-9) |
| 14 | Colgate (14-1) |
| 15 | Oral Roberts (16-10) |
| 16 | Hartford (15-8) |
Midwest Region
| | |
| --- | --- |
| Seed | Team (Record) |
| 1 | Illinois (23-6) |
| 2 | Houston (24-3) |
| 3 | West Virginia (18-9) |
| 4 | Oklahoma State (20-8) |
| 5 | Tennessee (18-8) |
| 6 | San Diego State (23-4) |
| 7 | Clemson (16-7) |
| 8 | Loyola Chicago (24-4) |
| 9 | Georgia Tech (17-8) |
| 10 | Rutgers (15-11) |
| 11 | Syracuse (16-9) |
| 12 | Oregon State (17-12) |
| 13 | Liberty (23-5) |
| 14 | Morehead State (23-7) |
| 15 | Cleveland State (19-7) |
| 16 | Drexel (12-7) |
East Region
| | |
| --- | --- |
| Seed | Team (Record) |
| 1 | Michigan (20-4) |
| 2 | Alabama (24-6) |
| 3 | Texas (19-7) |
| 4 | Florida State (16-6) |
| 5 | Colorado (22-8) |
| 6 | BYU (20-6) |
| 7 | UConn (15-7) |
| 8 | LSU (18-9) |
| 9 | St Bonaventure (16-4) |
| 10 | Maryland (16-13) |
| 11 | Michigan State/UCLA |
| 12 | Georgetown (13-12) |
| 13 | UNC Greensboro (21-8) |
| 14 | Michigan State/UCLA |
| 15 | Iona (12-5) |
| 16 | Mount St Mary's Texas Southern |
MORE: Get your printable March Madness bracket here
Biggest NCAA Tournament snubs
Louisville (13-7): 56 NET ranking; 1-6 (Quad 1); 6-0 (Quad 2); 4-1 (Quad 3); 2-0 (Quad 4)
March Madness schedule 2021
First Four
Thursday, March 18
| | | |
| --- | --- | --- |
| Game | Time (ET) | TV |
| Game 1 | 5 p.m. | truTV |
| Game 2 | 6:20 p.m. | TBS |
| Game 3 | 8:30 p.m. | truTV |
| Game 4 | 9:50 p.m. | TBS |
Round 1
Friday, March 19
| | | |
| --- | --- | --- |
| Game | Time (ET) | TV |
| Game 5 | Noon | CBS, fuboTV |
| Game 6 | 12:30 p.m. | truTV |
| Game 7 | 1 p.m. | TBS |
| Game 8 | 1:30 p.m. | TNT |
| Game 9 | 2:45 p.m. | CBS, fuboTV |
| Game 10 | 3:20 p.m. | truTV |
| Game 11 | 3:50 p.m. | TBS |
| Game 12 | 4:20 p.m. | TNT |
| Game 13 | 6:15 p.m. | TBS |
| Game 14 | 7 p.m. | CBS, fuboTV |
| Game 15 | 7 p.m. | truTV |
| Game 16 | 7:15 p.m. | TNT |
| Game 17 | 9:10 p.m. | TBS |
| Game 18 | 9:30 p.m. | CBS, fuboTV |
| Game 19 | 9:45 p.m. | truTV |
| Game 20 | 9:50 p.m. | TNT |
Saturday, March 20
| | | |
| --- | --- | --- |
| Game | Time (ET) | TV |
| Game 21 | Noon | CBS, fuboTV |
| Game 22 | 12:30 p.m. | truTV |
| Game 23 | 1 p.m. | TBS |
| Game 24 | 1:30 p.m. | TNT |
| Game 25 | 2:45 p.m. | CBS, fuboTV |
| Game 26 | 3:20 p.m. | truTV |
| Game 27 | 3:50 p.m. | TBS |
| Game 28 | 4:20 p.m. | TNT |
| Game 29 | 6:15 p.m. | TBS |
| Game 30 | 7 p.m. | CBS, fuboTV |
| Game 31 | 7 p.m. | truTV |
| Game 32 | 7:15 p.m. | TNT |
| Game 33 | 9:10 p.m. | TBS |
| Game 34 | 9:30 p.m. | CBS, fuboTV |
| Game 35 | 9:45 p.m. | truTV |
| Game 36 | 9:50 p.m. | TNT |
Round 2
Sunday, March 21
| | | |
| --- | --- | --- |
| Game | Time (ET) | TV |
| Game 37 | Noon | CBS, fuboTV |
| Game 38 | 2:30 p.m. | CBS, fuboTV |
| Game 39 | 5 p.m. | CBS, fuboTV |
| Game 40 | 6 p.m. | TNT |
| Game 41 | 7 p.m. | TBS |
| Game 42 | 7:30 p.m. | truTV |
| Game 43 | 8:30 p.m. | TNT |
| Game 44 | 9:30 p.m. | TBS |
Monday, March 22
| | | |
| --- | --- | --- |
| Game | Time (ET) | TV |
| Game 45 | Noon | CBS, fuboTV |
| Game 46 | 2:30 p.m. | CBS, fuboTV |
| Game 47 | 5 p.m. | TBS |
| Game 48 | 6 p.m. | TNT |
| Game 49 | 7 p.m. | CBS, fuboTV |
| Game 50 | 7:30 p.m. | TBS |
| Game 51 | 8:30 p.m. | TNT |
| Game 52 | 9:30 p.m. | CBS, fuboTV |
Sweet 16
Saturday, March 27
| | | |
| --- | --- | --- |
| Game | Time (ET) | TV |
| Game 53 | 2:30 p.m. | CBS, fuboTV |
| Game 54 | 5 p.m. | CBS, fuboTV |
| Game 55 | 7:15 p.m. | TBS |
| Game 56 | 9:45 p.m. | TBS |
Sunday, March 28
| | | |
| --- | --- | --- |
| Game | Time (ET) | TV |
| Game 57 | 2 p.m. | CBS, fuboTV |
| Game 58 | 4:45 p.m. | CBS, fuboTV |
| Game 59 | 7 p.m. | TBS |
| Game 60 | 9:45 p.m. | TBS |
Elite Eight
Monday, March 29
Tuesday, March 30
| | | |
| --- | --- | --- |
| Game | Time (ET) | TV |
| Game 63 | 7 p.m. | TBS |
| Game 64 | 9:45 p.m. | TBS |
Final Four
Saturday, April 3
NCAA Tournament national championship
Saturday, April 3
| | | |
| --- | --- | --- |
| Game | Time (ET) | TV |
| Game 67 | 9 p.m. | CBS, fuboTV |