As the LPGA World Turns – September 2022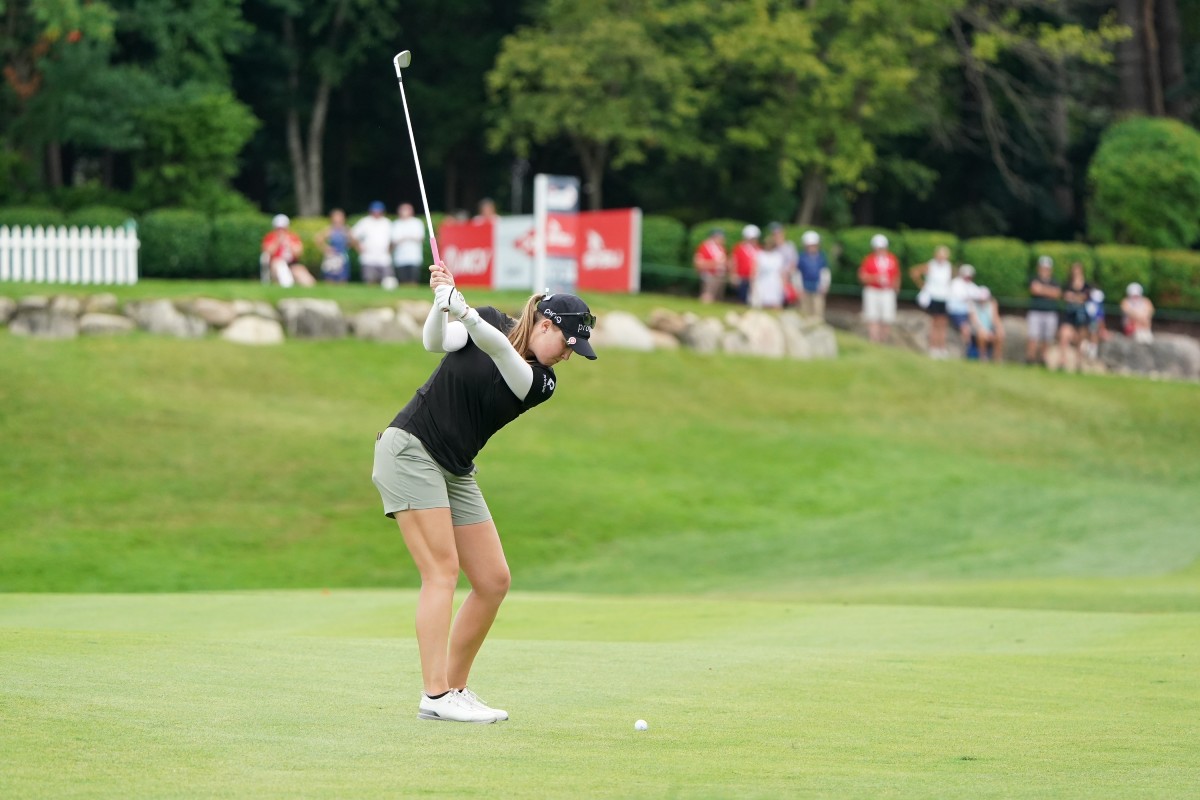 As many of my readers know, over the last number of years I have posted a number of "As the LPGA World Turns" articles. My intent with these updates is to keep everyone up to date on the news, events, and stats of the LPGA tour.
Today I would like to concentrate on the stats. The LPGA has completed twenty-five of its thirty-one scheduled events this year, leaving just six more tournaments left to play. There are some very important races going on for some very important awards. There are also players fighting to earn enough CME points to retain their playing privileges for the 2023 season. This is what I am going to focus on today!
Race to the CME Globe
Let's start with the Race to the CME Globe. Finishing in the top 100 on this list is of the utmost importance if you want to retain playing privileges for the 2023 season. Most full field events have a field of 144 players. The player that finished No. 100 last season on this list started this season No. 139 on the LPGA Priority List (which is what is used by the LPGA to put together their playing fields), which means that player can get into all full field events. The player that finished No. 101 last season started this season No. 186 on the LPGA Priority List. Why is there such a big difference between finishing No. 100 and No. 101? It's because after the top 100 finishers in the race to the CME Globe are added to the Priority List, the LPGA then gives priority to the top 45 graduates from the "Q-Series", before adding player No. 101 to the Priority List.
Here are the players that are currently on the bubble this year for retaining or not retaining their playing cards for next season:
90–Sarah Kemp, #91–So Yeon Ryu, #92-Ruoning Yin, # 93-Amanda Dougherty, #94-Lauren Coughlin, #95-Jennifer Chang, #96-Aditi Ashok, #97 Su Oh, #98 Morgan Metraux, #99-Yu Liu, #100- Ruixin Liu.
The following players are hanging on by a thread and still have some work to do to guarantee a top 100 spot:
101-Elizabeth Szokol, #102-Gerina Mendoza, #103-Jeongeun Lee5, #106-Amy Olson, #107-Caroline Inglis, #108-Dewi Weber, #109-Sophie Popov, #110-Alena Sharp. These players still have a chance to move up into the top 100, but time is running short.
Now on to other things:
2022 LPGA Player of the Year
The race for 2022 LPGA Player of the Year is very close. The winner receives a very important Hall of Fame point. Here are the current leaders.
Minjee Lee 149 points, Brooke Henderson 130, Lydia Ko 105, In Gee Chun 96, Jennifer Kupcho 95.
The Vare Trophy
The race for the Vare Trophy (the lowest scoring average) is also too close to call. The winner also receives a Hall of Fame point). The current leaders are:
Minjee Lee 69.310, Lydia Ko 69.418, Brooke Henderson 69.433, Hyo Joo Kim 69.542, Hye-Jin Choi 69.622.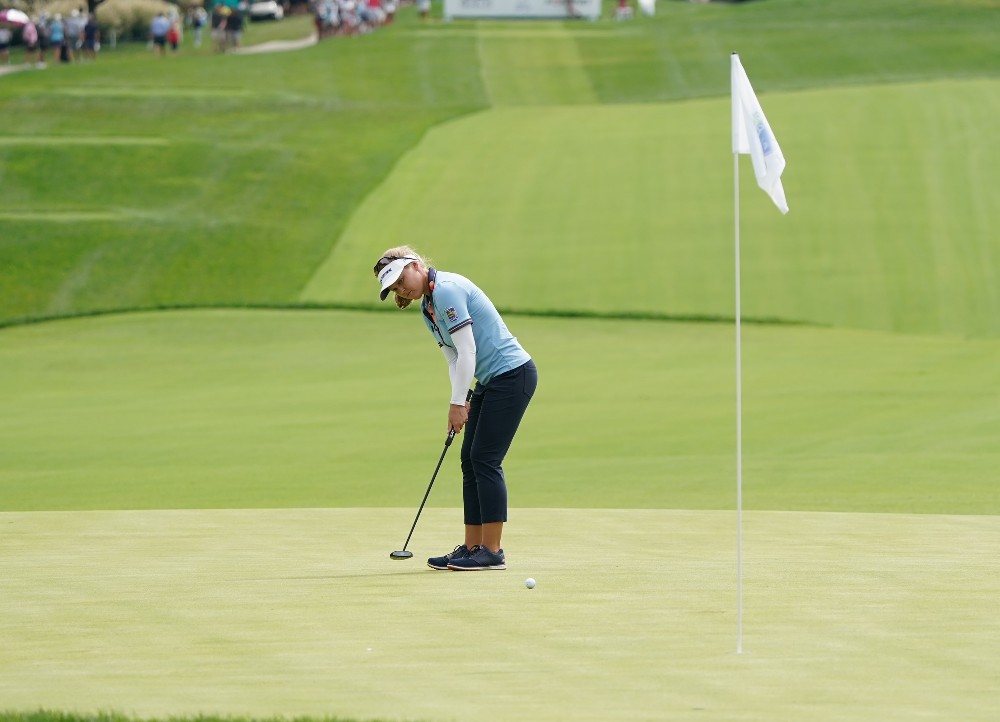 Louise Suggs Rookie of the Year award
The Race for the Louise Suggs Rookie of the Year award is now down to two players:
Atthaya Thitikul's 1,149 points leads Hye-Jin Choi's 1,115. No one else is close.
For those of you who are impressed by how far the women on this tour can hit the ball, here are the leaders in driving distance:
Anne Van Dam 280.7, Maria Fassi 279.5, Bianca Pagdanganan 277.9, Brooke Matthews 275.0, Yuka Saso 274.6
As I mentioned before the LPGA has completed twenty-five tournaments this year. Amazingly, we have had winners from 12 different countries.
The USA 7 wins
Republic of Korea 4
Australia, Canada, South Africa, Japan 2
New Zealand, Ireland, Denmark, Thailand, Sweden, Mexico 1
The USA topped the 2021 list with 8 wins followed closely by the Republic of Korea with 7.
The LPGA has had nine first time winners this year:
Leona Maguire, Nanna Koerstz Madsen, Atthaya Thitikul, Jennifer Kupcho, Ayaka Furue, Ashleigh Buhai, Maja Stark, Paula Reto, Andrea Lee.
Players with multiple wins this year:
Jennifer Kupcho 3
Minjee Lee and Brooke Henderson 2
Leaders in top ten finishes:
Atthaya Thitikul and Lydia Ko 10
Brooke Henderson and Hye-Jin Choi 9
Only five players have not missed a cut this year, their current streaks dating back to last year are as follows:
Lydia Ko 31, Xiyu Lin 27, Georgia Hall 25, Hannah Green 24, Hye-Jin Choi 21, Nelly Korda 16.
It's been a very competitive season. There have been five tournaments that had to go to a playoff this year and eight more were determined by just one stroke.
Feature Photo: Jennifer Kupcho at the 2022 DOW Great Lakes Bay Invitational. All photos in this article taken by Ben Harpring.