Will Jose Mourinho Leave AS Roma?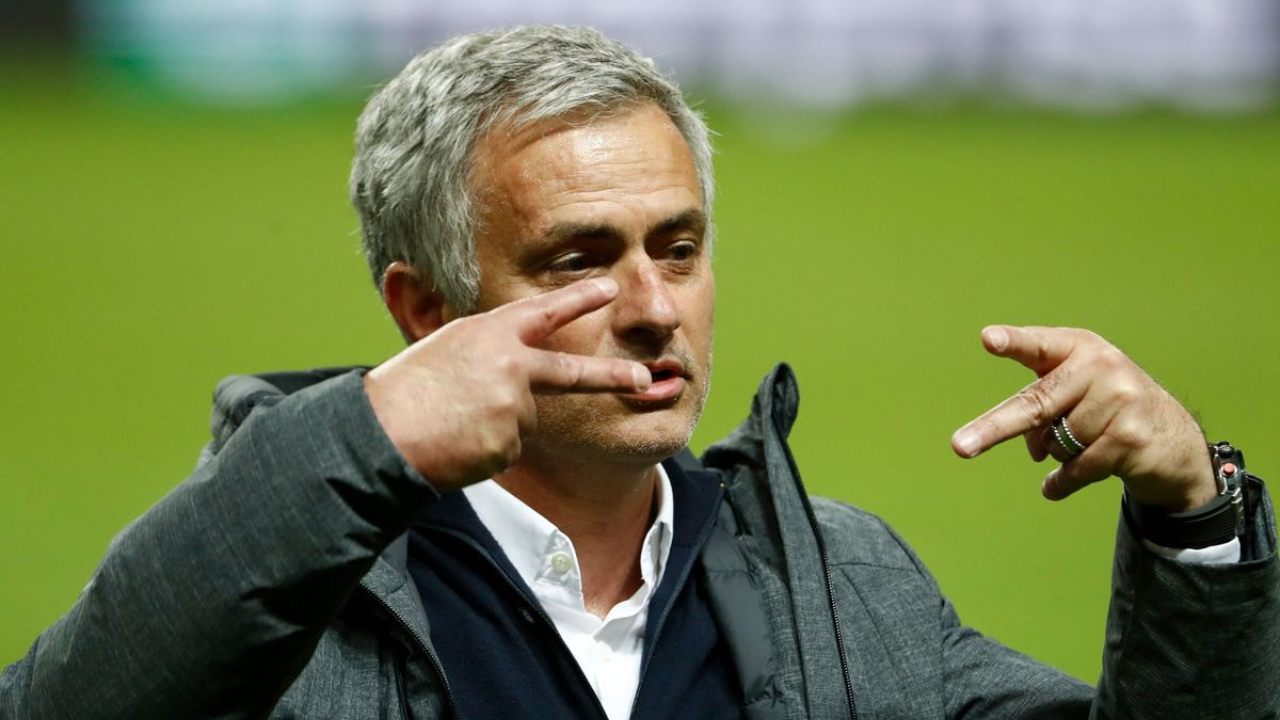 Porto, Chelsea, Inter Milan, Real Madrid, Chelsea, Manchester United, Tottenham Hotspur, and AS Roma. This is the chronological order of clubs that the legendary Jose Mourinho has managed during his career. If one had to draw his career on a graph sheet, it would look like the opposite of the English alphabet 'V', with the graph going on a steep upward trajectory followed by an equally downward slope. However, with the work that he has done at AS Roma, there looks to be a possibility that Mourinho's graph might go on the up again.
In the two seasons at AS Roma, Mourinho has managed to guide the team to back-to-back European finals, winning one. For a team that finished outside the top four in Serie A, this is a massive achievement. And while he only won a trophy, he has certainly managed to raise the standard of Roma's play, especially in continental tournaments.
So, will Jose Mourinho leave AS Roma and if so, where will he go?
AS Roma's Financial Fair Play (FFP) conundrum 
When Mourinho joined AS Roma in May 2021, he sanctioned the purchase of players such as Rui Patrício, Matías Vina, Eldor Shomurodov, and Tammy Abraham. However, this put AS Roma under the scanner of the Financial Fair Play (FFP). To avoid this, the club sold Juan Jesus, Edin Dzeko, Pedro and Javier Pastore, among others. This didn't help them, as UEFA slapped them with a €35 million fine.
Mourinho knows that to make Roma a consistent and credible challenger in Serie A and Europe, he needs further investments, which, after the FFP fine, looks highly unlikely. After the Europa League final, Mourinho, while speaking to the media about his future, said that club captain Lorenzo Pellegrini was the only one who knew about his decisions.
"I don't want them to say what we told each other because it's something between me and my team, but they know exactly what my position here is," he said.
José Mourinho: "My future? I will go on holiday on Monday. We will speak. I told the owners that I'll let them know first in case I will open talks with another club". 🇵🇹 #UEL

"I told the club when Portugal called me in December for NT job… as of now, no other clubs called me". pic.twitter.com/wuqEMIpX0m

— Fabrizio Romano (@FabrizioRomano) May 31, 2023
AS Roma's squad strength 
In his first season in charge, after all the buying and selling of players, Mourinho still had to promote academy players such as Pietro Boer, Edoardo Bove and Nicola Zalewski into the team. Unfortunately, while these players have performed admirably, they still don't offer the same quality that would be expected from a star player that would be required to challenge for trophies.
Even before the final, Roma appeared a fragile unit in the last month of Serie A after just having their two players, Paolo Dybala and Leonardo Spinazzola, injured, which shows their lack of squad depth.
With Juventus, AC Milan, and Inter Milan rediscovering their mojo combined with the rise of Serie A champions Napoli, even finishing in the Champions League places is a massive ask for Roma.
Moreover, throughout his career, Jose Mourinho has clashed with his club over the lack of investment in the squad, and if that is the case at Roma, then it is highly likely that he will leave.
Jose Mourinho's resurgence at AS Roma 
When Jose Mourinho arrived at AS Roma, it had been six years since he had won a league title and five years since he had won any trophy. In fact, his career was in a chronological downward spiral going from Chelsea to Manchester United to Tottenham Hotspur, before finally arriving in Rome.
His last spell at Tottenham Hotspur saw him getting sacked just before the EFL Cup final. So it is safe to say it was a do-or-die situation for the talented Portuguese. And Mourinho not only survived but thrived in the situation.
Creating a solid backline led by a resurgent Chris Smalling helped Roma snuff out their opponents. Mourinho knew that his squad had massive limitations, and thus, he created a system that would focus on defensive stability and nullify the opponents' strength.
In the current season, Roma have conceded the fourth-least goals, the third-least shots, and the second-least on-target shots in the league. They have also made the third-most interceptions which shows how Mourinho has kept using his ultra-defensive tactics to get the most out of his Roma squad.
Read more:
Where could Jose Mourinho go?
One thing that is quite certain, there are few clubs, especially top ones, who are even thinking about replacing their current manager. This might present a challenger for Mourinho, who would want to go to to a bigger club; the only possibility club-wise looks to be Paris Saint Germain, who have endured the chaos of a season that has been marred by reports of players rivalries within the squad.
The Parisian club for years have spent vast amounts of money but have failed to land a single Champions League trophy that they highly covet. Over the years, they have also deployed some of the best-attacking coaches, but their defence has been the one that has let them down several times. However, a manager like Mourinho will improve their backline and make them quite hard to beat.
The only other possibility looks to be the Brazilian national football team, who are looking to explore new methods after being knocked out by a resilient Croatia in the quarter-finals of the 2022 FIFA World Cup. Brazil have been brilliant in attack; they have been susceptible at the back and could use a coach like Mourinho who could make them win such crucial games even though with a style that is quite different from the Joga Bonito.