West Ham: David Moyes to target domestic transfers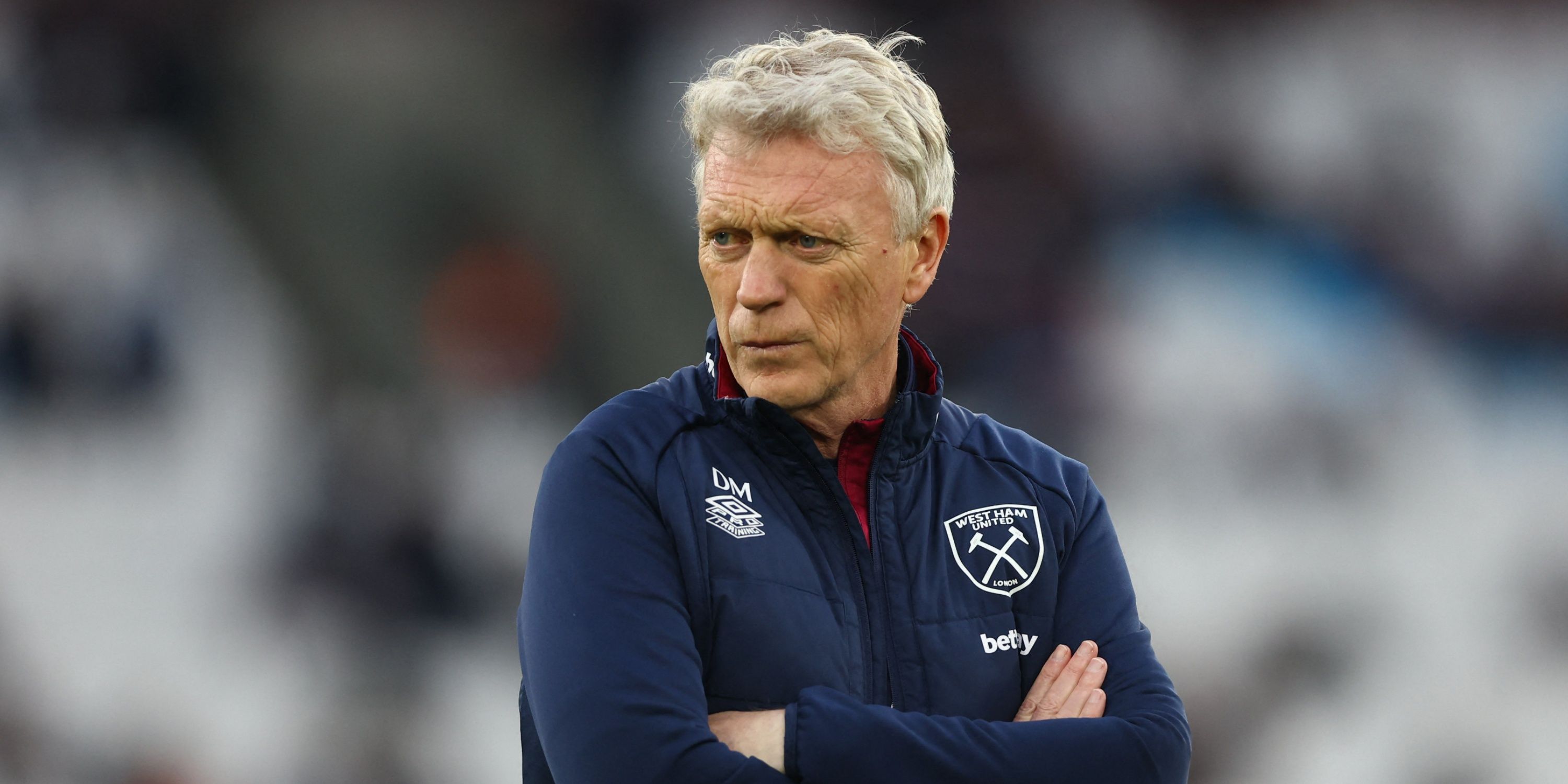 ExWHUEmployee has revealed that West Ham United will target domestic players in the summer transfer window if David Moyes is in charge.
What are the latest West Ham transfer rumours?
It's been a funny old season for the Hammers. What started out very slowly and looked potentially as though it could end its relegation, could now finish with sheer joy.
Indeed, the Irons have secured Premier League safety with ease, finishing 14th in the division, and have the Europa Conference League final to enjoy next month.
It's crazy how much the mood has changed in East London but maybe it's because their star signings have taken some time to adjust to life in England but have now hit their stride.
After all, the likes of Lucas Paqueta, Nayef Aguerd, and Thilo Kehrer arrived from overseas in the summer so it would make sense if they've taken time to find their best form in a new environment.
While discussing this on The West Ham Way podcast, Ex suggested that Moyes will look to sign players from England in the summer to help avoid similar issues occurring next term.
He explained (2:58): "I have been told if David Moyes remains the manager, the main focus is going to be on players with domestic experience over foreign signings.
"Although he has made it clear that if he feels that there's better value in the foreign signing than the domestic signing, then he will do whatever the best value is.
"Often people say you have to add British tax on to British signings or domestic-based signings because they tend to be more expensive than the foreign signings, when you're getting pretty much a like-for-like player.
"But they do want to sort of balance out that between the value and having domestic experience because I think they've pinpointed a lot of the reason a couple of players took their time to adjust to the league this year [is] because they hadn't played the league before."
How much could West Ham spend this summer?
With Declan Rice expected to leave this summer, the Irons could have somewhere in the region of £120m to spend on new signings.
This means, the club could potentially shop from any side in the world but if they do look closer to home, they can afford to sign players with a potential premium due to the "English tax" Ex refers to.
Of course, though, it remains unclear if Moyes will even still be their manager. If he loses the final against Fiorentina, he could be sacked – having been under the threat of losing his job earlier on in the season – and a new manager could have completely different transfer ambitions.
Only time will tell.