Premier League Stadium Requirements: Why are Luton Town spending £10 million?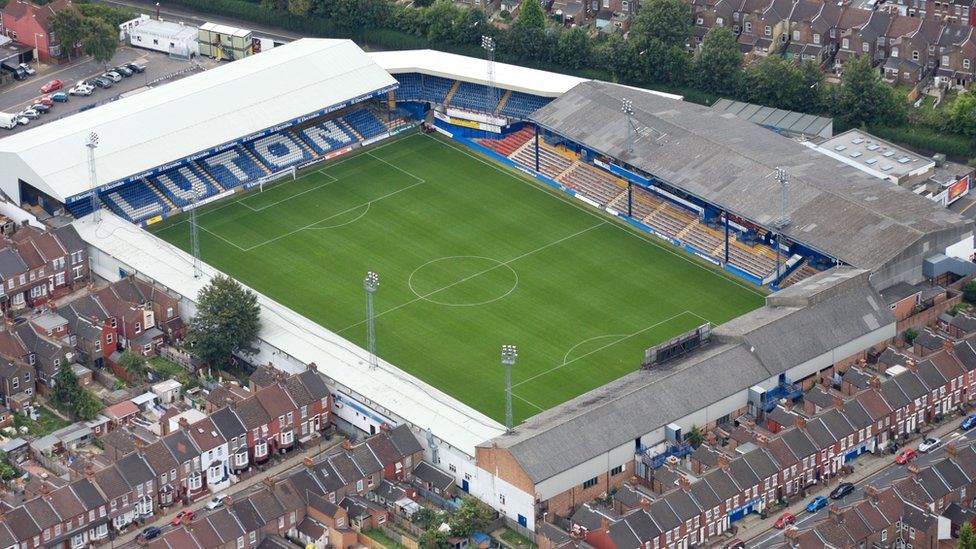 From non-league to Premier League in less than a decade. Luton Town's journey is truly remarkable. After defeating Coventry City on penalties in "Richest Game in Football", Luton Town's Kenilworth Road stadium will play host to the Premier League elites. But does it meet Premier League stadium requirements? No, which is why Luton Town are looking at expenses totalling up to £10 million before the season even begins.
At a capacity of just 10,356, Kenilworth Road is set to be Premier League's smallest stadium next season, beating Bournemouth's Vitality Stadium (11,379).
So, what are the Premier League stadium requirements, and what is the potential £10 million outlay? Here's a look-
Premier League stadium requirements
In terms of capacity, Premier League stadium requirements state that any club that plays in the Premier League must have a stadium with a minimum capacity of 5,000, with 2,000 seats at the very least.
This is obviously not a problem for Kenilworth Road. However, it is to comply with broadcasting requirements and facility requirements that Luton Town will have to revamp Kenilworth Road.
Read more:
£10 million outlay- What is it on?
"We've got around £8m, maybe £10m of improvements to do, which is pretty much rebuilding one stand in about less than three months, which is some task that we've got on our hands.
'It's just really to comply with the Premier League's broadcasting requirements and some facility requirements that are needed," said the club CEO, Gary Sweet, in an interview with Daily Mail last year.
Outside of Premier League's stadium requirements, The Hatters will need to install new floodlights, increase space for broadcasters, as well as rebuild Executive boxes.
The Premier League is the most-watched league in the world. With more eyeballs come more media commitments and an influx of more executives. Therefore, while the stadium capacity is not the issue, the surrounding needs are more worrisome for Luton Town.
Sweet went on to say in the same interview that Kenilworth Road will be straight-up non-compliant for Premier League.
It is why the club is not expected to make huge-scale improvements as they seek to move to a new stadium soon. The Premier League money will help in that regard.
Kenilworth Road hasn't seen any major developments since 2005 as the club remained stuck in the lower leagues of the English football pyramid, sometimes stumbling to non-league altogether.
Now, as they brace for the first Premier League campaign in their history, the changes need to be big and quick. However, the owners won't be complaining. It is a good problem to have!