Poker
When Amateur Poker Players Beat the Pros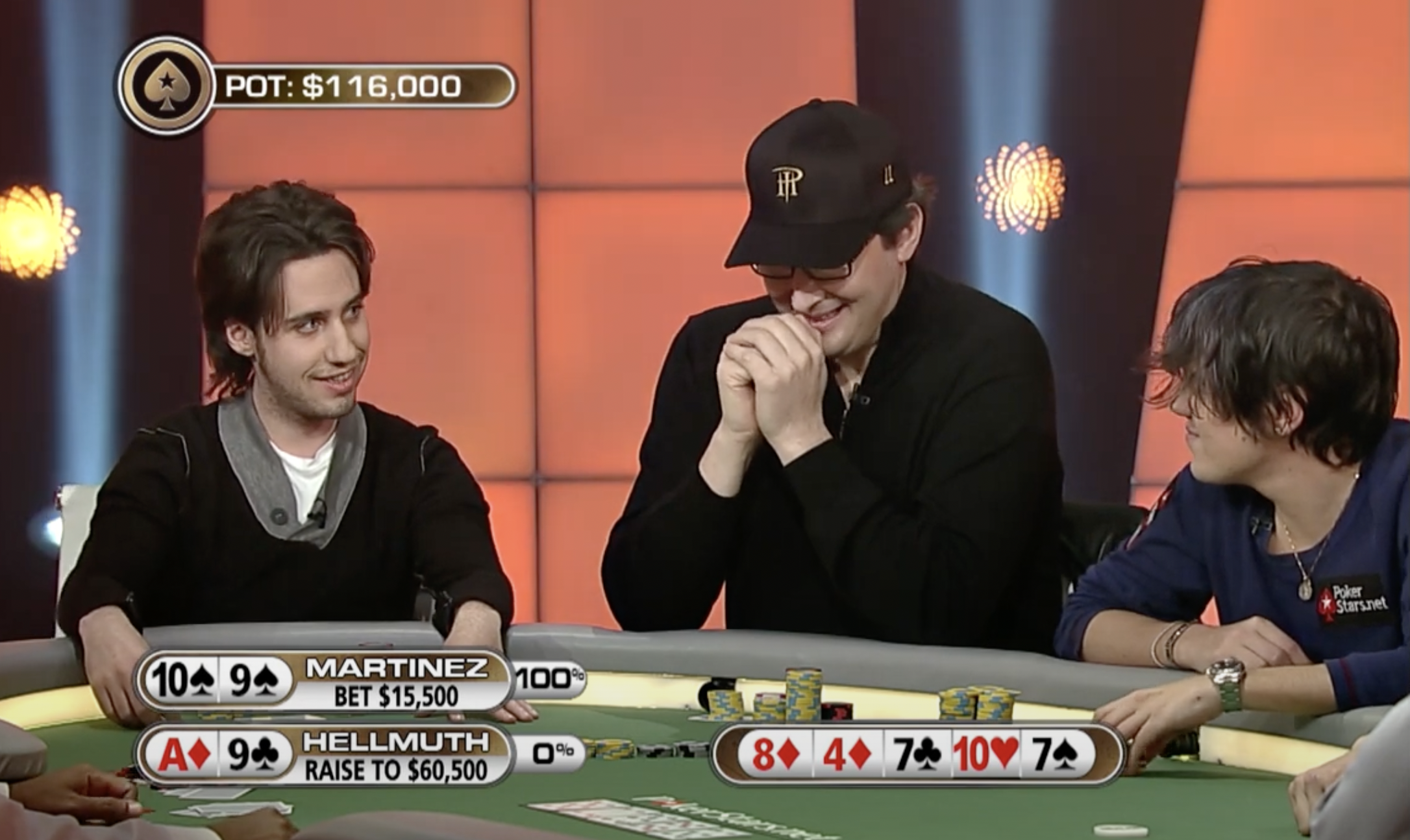 The World Cup has been providing some great David and Goliath stories over the course of the competition. Nations such as the Kingdom of Saudi Arabia and Japan have produced huge upsets beating the likes of soccer giants and previous winners Argentina and Germany on the grandest stage of them all.
For those unfamiliar with soccer, those wins are very similar to when you see an amateur poker player get one over a professional. You may remember PokerStars shows such as The Big Game and Shark Cage, where recreational players were pitted against some of poker's biggest names. More often than not, the pros came out on top but there were plenty of great examples of when an amateur bested players such as Phil Hellmuth and Scott Seiver.
Martinez vs. Hellmuth
The collection of episodes from The Big Game which featured a then amateur Massimiliano "Max" Martinez were some of the programme's finest. Martinez, who was then studying medicine in Rome, was one of the more competent loose cannons to make their way onto the show as he had already secured a couple of WSOP cashes and as well as having experience playing online.
Martinez ended his series of The Big Game as the biggest winner of the loose cannons and made a profit of $163,200. A bunch of that was thanks to a hand with Hellmuth where Martinez made an impressive river call for a sizeable chunk of his stack.
Martinez opened the action with
to $1,300 and was called by Hellmuth, Dario Minieri and Bill Perkins. Hellmuth took the betting lead, putting out $4,200 with
on the
flop and only Martinez called.
The
turn prompted Martinez to check-call for $12,800 after he made top pair. The
river is when fireworks began to ignite as Martinez put out a small bet before Hellmuth bumped it up $60,500. After some table talk, Martinez made the call with the best hand which stunned the Poker Brat much to the delight of the other pros at the table.
Following his win on the show, Martinez was awarded by becoming a member of Team PokerStars. However, it seems Martinez has since moved on from poker, with his last recorded tournament cash coming in 2013. His total live earnings stand at $415,034, with his biggest payday coming at EPT Sanremo in 2011. He picked up the $100,568 first-place prize in one of the series' side events.
7 Platinum Passes Up for Grabs in PokerStars' Chest & Ladders Promotion
Cannon vs. Seiver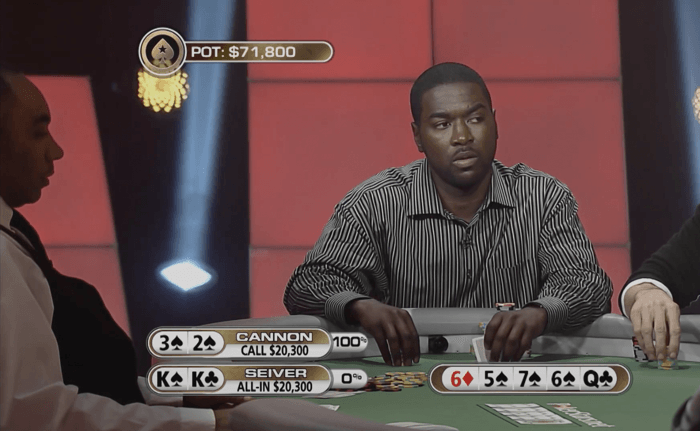 There's nothing quite like cracking a premium pocket pair with speculative holdings and that's exactly what recreational player Gonzales Cannon II did on one of his appearances on The Big Game.
Seiver, who wasn't having the best of days on the felt, thought his luck had changed after picking up pocket kings. He then definitely thought he was going to win a session changing pot after seeing he was only up against the amateur player.
Seiver made it $2,500 after Cannon put on the straddle. The latter was the only player to call and saw the
flop while holding the
. Cannon check-called a bet on the flop and completed his flush on the turn. Cannon check-called again on the turn and got the double up after Seiver put him all-in on a blank river.
A visibly shocked Seiver couldn't believe the $71,800 pot headed to his opponent as he showed his cards to Daniel Negreanu and Tony G who were sat next to him.
PokerStars Kick-Off is the Perfect Game to Play this World Cup
Magnus, Fishman and Andrey School Pros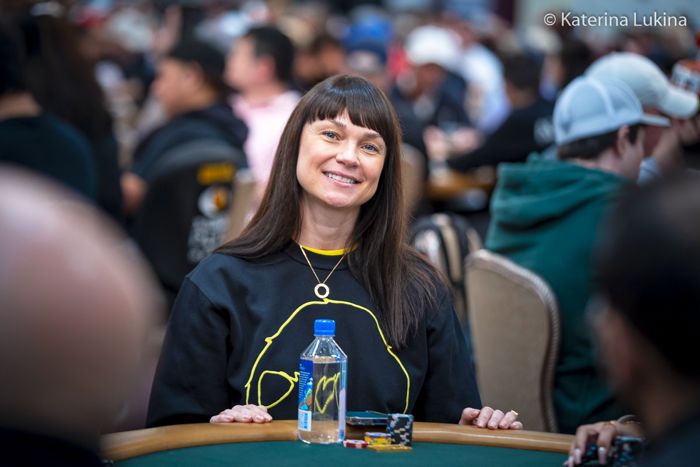 Nadya Magnus, before she made the transition to playing poker full time, was also one of the qualifiers to make it onto the Big Game. Magnus, who has recorded $1,361,560 in total live earnings, used the show to propel her to stardom in poker and has since become one of the most accomplished women in the game.
You can see how she got one over Joe Cassidy in the video below as well as other instances of pros being schooled by unlikely opponents.
Calum has been a part of the PokerNews team since September 2021 after working in the UK energy sector. He played his first hand of poker in 2017 and immediately fell in love with the game. Calum's proudest poker achievement is winning the only tournament he has ever played in Las Vegas, the prestigious $60 Flamingo evening event.