Vivian Saliba Shares Top Tips That Are Perfect for 888poker's Daily PLO Mystery Bounty Tournaments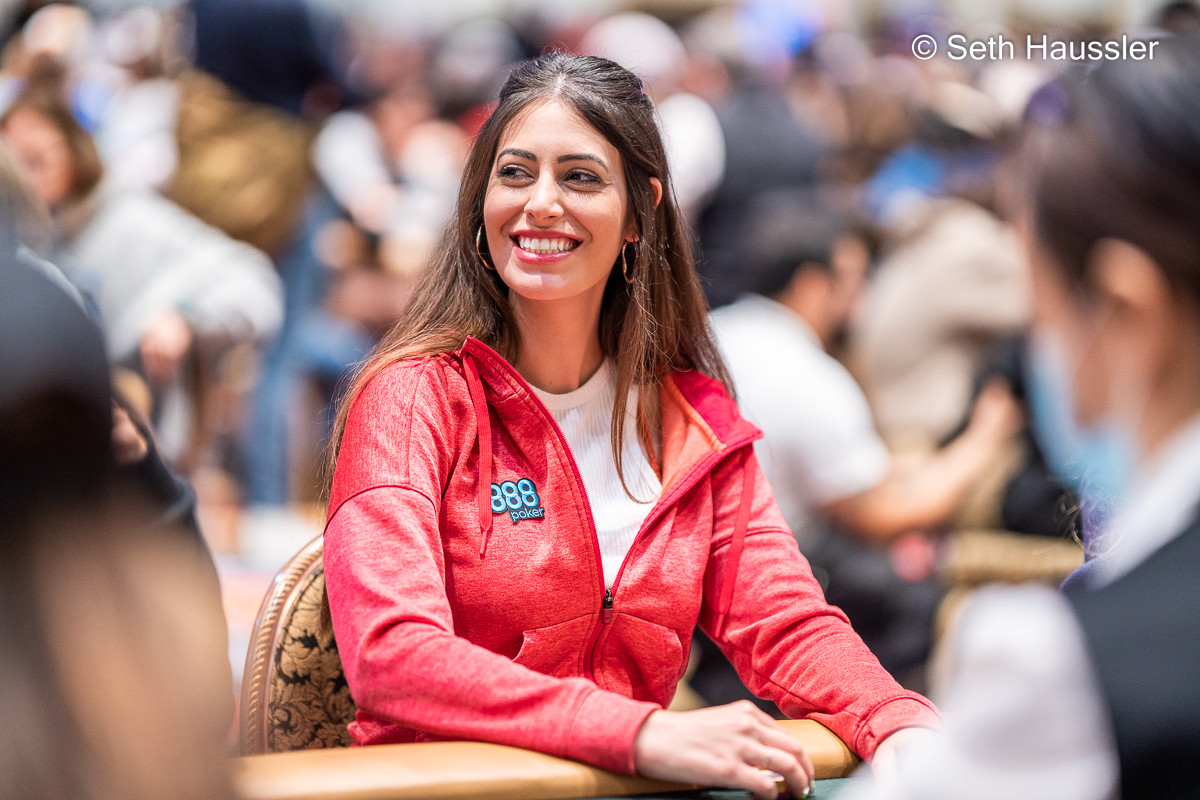 888poker has quickly become the home of Mystery Bounty tournaments, having not long wrapped its first-ever Mystery Bounty Festival as well as introducing daily Mystery Bounty events.
Many players only think Mystery Bountys take place in the No Limit Hold'em streets, but did you know that 888poker also runs daily Pot-Limit Omaha editions of the new and exciting tournament format.
So, if you're not used to the dynamics of PLO but are interested in getting to grips with it so you can get in on more Mystery Bounty fun, then check out these excellent beginner tips from PLO specialist and ambassador Vivian Saliba.
Play Connected Cards
The best starting hands in PLO are where the cards connect with each other. Holding double-suited cards gives you two routes to make a flush and you want cards that can also make straights easily, so something like
would be considered a good hand. You can make high flushes as well as the high end of straights.
Play Fewer Hands
Even though the rules are straightforward, you'll need to study to become a good PLO player. Despite having more cards to play with, it's actually better to play fewer hands.
Knowing which hands to open preflop will put you in a better position to make strong hands when you're out battling on the virtual felt.
888poker Freeroll Poker Tournaments
Get Exclusive 888poker Freeroll Passwords Here!
Try to Make the Nuts
Play with high cards and big pairs but remember not to get too attached to those hands as there is a lot more post-flop play in PLO. Making the nuts in PLO is a lot more important than in No Limit Hold'em.
Bluff with Blockers
Although it's important to play fewer hands and focus on making the nuts like the previous points, it's essential to pay attention to potential blockers in your hands because there are so many cards in play.
For example, if the board has four spades and you hold the
, you have the nut-flush blocker. Watch out for these good bluffing opportunities should the occasion arise.
888poker Mystery Bounty Main Event Highlights How Special This Format Is
Double Check Your Hand
You don't want to get to the river and have a surprise! Don't be afraid to double-check your hand – whether you're playing live or on the 888poker desktop client and mobile app – to make sure you have what you think you have.
Do Not Make These Five Common PLO Mistakes
Check Out the PokerNews 888poker Review
Now is the perfect time to join 888poker. If you have not already done so, remember to download 888poker via PokerNews and create your free account.
And be sure to check out our 888poker Review by clicking the button below to find out about all the amazing welcome bonuses the site offers.
Calum has been a part of the PokerNews team since September 2021 after working in the UK energy sector. He played his first hand of poker in 2017 and immediately fell in love with the game. Calum's proudest poker achievement is winning the only tournament he has ever played in Las Vegas, the prestigious $60 Flamingo evening event.