"I'd Love To Take His Money!"—Bruce Buffer says Logan Paul Would Be "An Excellent Poker Player"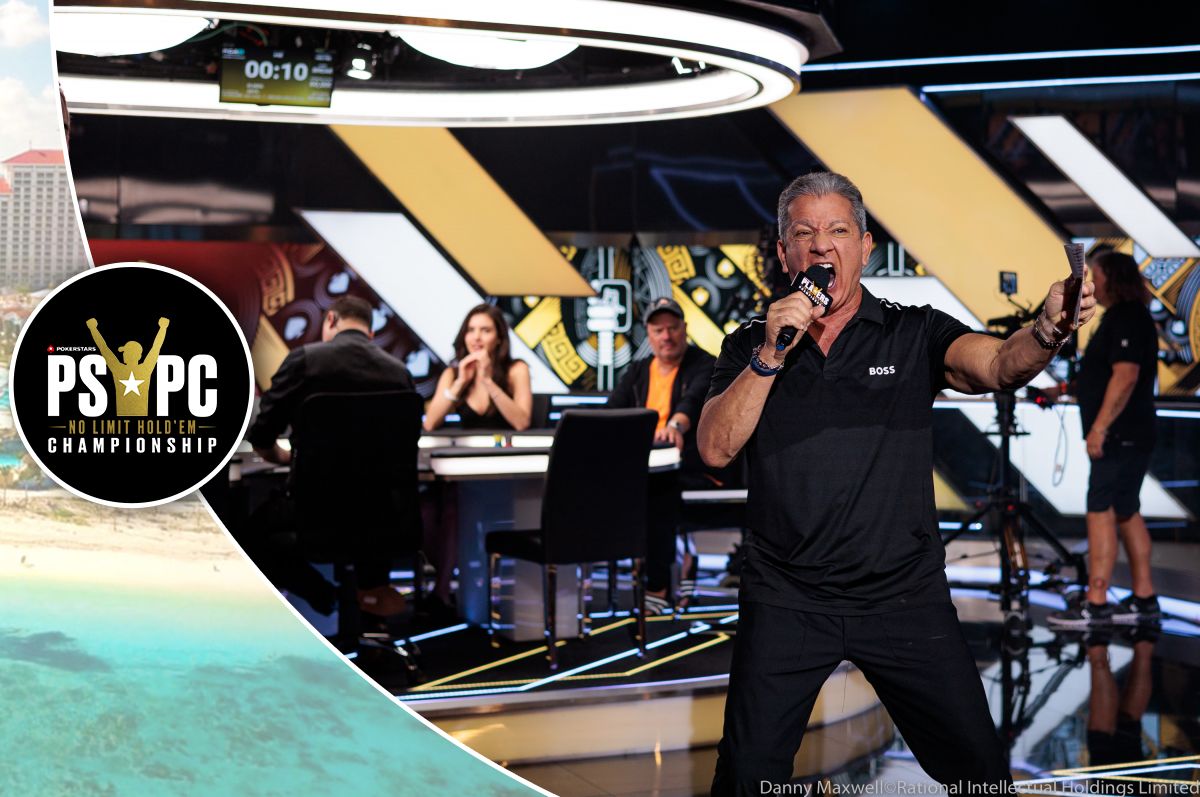 Aggression is a key skill within the UFC Octagon. Go out too fast, and you'll risk running out of steam. Too timid and you'll lose a bout in seconds.
Veteran UFC announcer Bruce Buffer said that maybe he was a little too aggressive on Day 1 of the PokerStars Players NL Hold'em Championship here at the Baha Mar Resort in The Bahamas.
"The one big hand I played was the one that got me knocked out, so that wasn't ideal"
"Maybe a little too aggressive," he conceded when PokerNews caught up with him. "I had ace-king and the flop was king-jack-nine. By the turn I just knew he had queen-ten, and on the river he put me all in.
"For some reason I stayed in! The one big hand I played was the one that got me knocked out, so that wasn't ideal! But it was my bad, my mistake. And, you know, what did Mike Sexton say? 'Five minutes to learn and a lifetime to master' We all learn from our mistakes."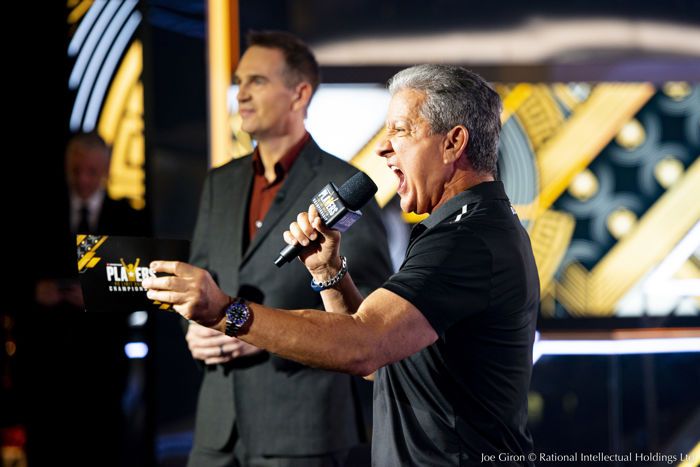 The "Spectacular" PokerStars Players Championship
Buffer, who opened up proceedings yesterday with his trademark catchphrase 'It's Time!' was also at the first PSPC four years ago, as well as playing in this year's event, and said it was just as incredible this time around.
"PokerStars is known for putting on such amazing events," he told PokerNews. "But this one is even more spectacular. After two or three years of not having events because of COVID, this event has become an international melting pot of players from all over the world.
---
"Poker More Accessible Than Chess" says Twitch Streamer Alexandra Botez
---
"Everybody is here speaking different languages, everybody's here playing poker differently from one another. You know, it's a lot of fun."
With a prize pool in excess of $24,000,000, Buffer says that the success of the second edition of the PokerStars Players NL Hold'em Championship can serve as inspiration for him and other recreational poker players all around the world.
"We're talking about a prize pool where first prize is over $4 million! To be here in the Bahamas, in this kind of environment — it's unreal. It's great, it's very enlightening and it just refuels my passion for poker."
Buffer's Brush with the 'Dead Man's Hand'
A keen poker player, Buffer has amassed over $350,000 in career earnings since 2005, all of which have come in the United States. The largest cash of his career came in July 2010, beating 1,484 players to win the Grand Slam of Poker in Gardena, California for $75,000.
"And I busted with two pair — aces and eights — which in poker is the Dead Man's Hand!"
That same month, Buffer also made a deep run in the 2010 WSOP Main Event, finishing in 478th place for $27,519.
"I had like 550,000 chips and got dealt pocket aces on the button. The flop came eight-ten-eight and by the time we went to the river he went all in and I called, and he flopped quad eights on me.
"And I busted with two pair — aces and eights — which in poker is the Dead Man's Hand."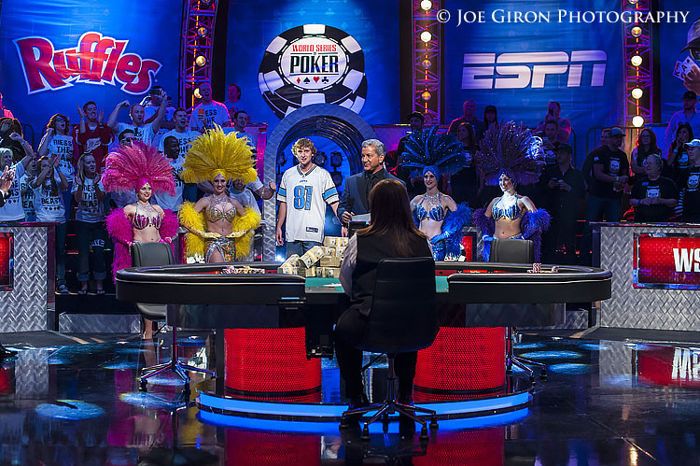 Tearing His ACL in Ontario
Fast forward to 2023, and despite his aggression leading him to an early PSPC exit, Buffer came out significantly more unscathed than at an event in Toronto almost 12 years ago.
According to Buffer, on the very first day of the Liz Flynt Spring Poker Classic in April 2011, he was walking during the break, hit a dip in the carpet, and rolled his ankle.
"I woke up the next morning and it [had] filled with blood. And of course, I had to go back for Day 2! So I ran to the hospital and got it drained, grabbed a set of crutches because I couldn't walk, went back to the casino, and finished third for $30,000!"
The story has an extra chapter, however, with Buffer then heading to Rogers Arena in Ontario, Canada for UFC 129 — the first sanctioned mixed martial arts event in province.
---
Ontario Online Poker: Best Legal Online Poker Sites in Ontario
---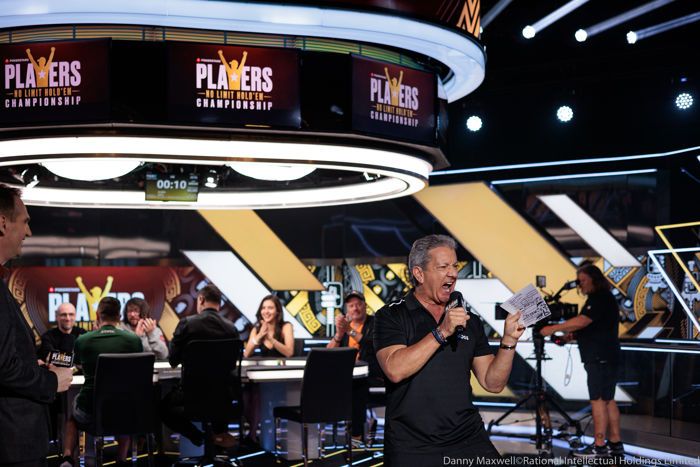 Flying into Toronto, Buffer says he could hardly walk, but made it through to a main event featuring three-time former UFC Welterweight Champion Georges St-Pierre.
"I was doing the show and adrenaline sort of took over, and I was jumping and turning and doing everything. So I was introducing Georges, and I go to his corner. And he usually lunges out when I say his name, so as he does so I bunny-hop back and landed on the bad ankle, wobbled, and completely severed my ACL!
"I worked my way back to the referee, and I've got my game face on but inside I'm saying to myself 'I just blew my knee!'"
---
Boston Rob Returns to Where He Got Married; Suggests Negreanu Do Survivor
---
Buffer headed home and went for an MRI scan and it was — according to him — "gone". With UFC commitments and a movie coming up, Buffer needed it fixed.
"I met with the same doctor that did Tom Brady's knee and spoke with him about braces and operations and rehab. Fast forward to the third day of rehab, and who walks in but Georges St-Pierre.
"So I blew my knee introducing Georges, he blew his knee two months later training. And we both get operated on by the same doctor and we wind up in rehab together. Now that's a small world!"
Logan Paul at the Poker Table?
While PokerStars Live rolls onto EPT Paris next month, Buffer is gearing up for UFC events in Las Vegas and Australia. The UFC recently announced a sponsorship deal with Logan Paul's PRIME Energy, making it the official sports drink of the UFC.
"Oh I'd love to take all of Logan's chips; his money, his cash — he's got plenty of it!"
With Paul having a track record of success with YouTube, boxing, and various other entrepreneurial endeavors, how would Buffer feel about coming up against his buddy and friend across the poker table, if Paul decided to give it a try at another PokerStars Live event?
"Oh I'd love to take all of Logan's chips; his money, his cash — he's got plenty of it! You know what, Logan Paul is one of those rare 'It' factor individuals, that whatever Logan wants Logan gets.
"Just like he's walking into the WWE ring, and he's doing things that are blowing our minds. I expect to see him in the Octagon and I can't wait to announce him.
"Whatever Logan wants, he'll get. He's a good guy. I like Logan a lot. I feel if Logan puts his mind to it he would probably be an excellent poker player."
Will Shillibier is based in the United Kingdom. He graduated from the University of Kent in 2017 with a B.A. in German, and then studied for a NCTJ Diploma in Sports Journalism at Sportsbeat in Manchester. He previously worked as a freelance live reporter, and video presenter for the World Poker Tour.