Global Poker: What Game is Best for You?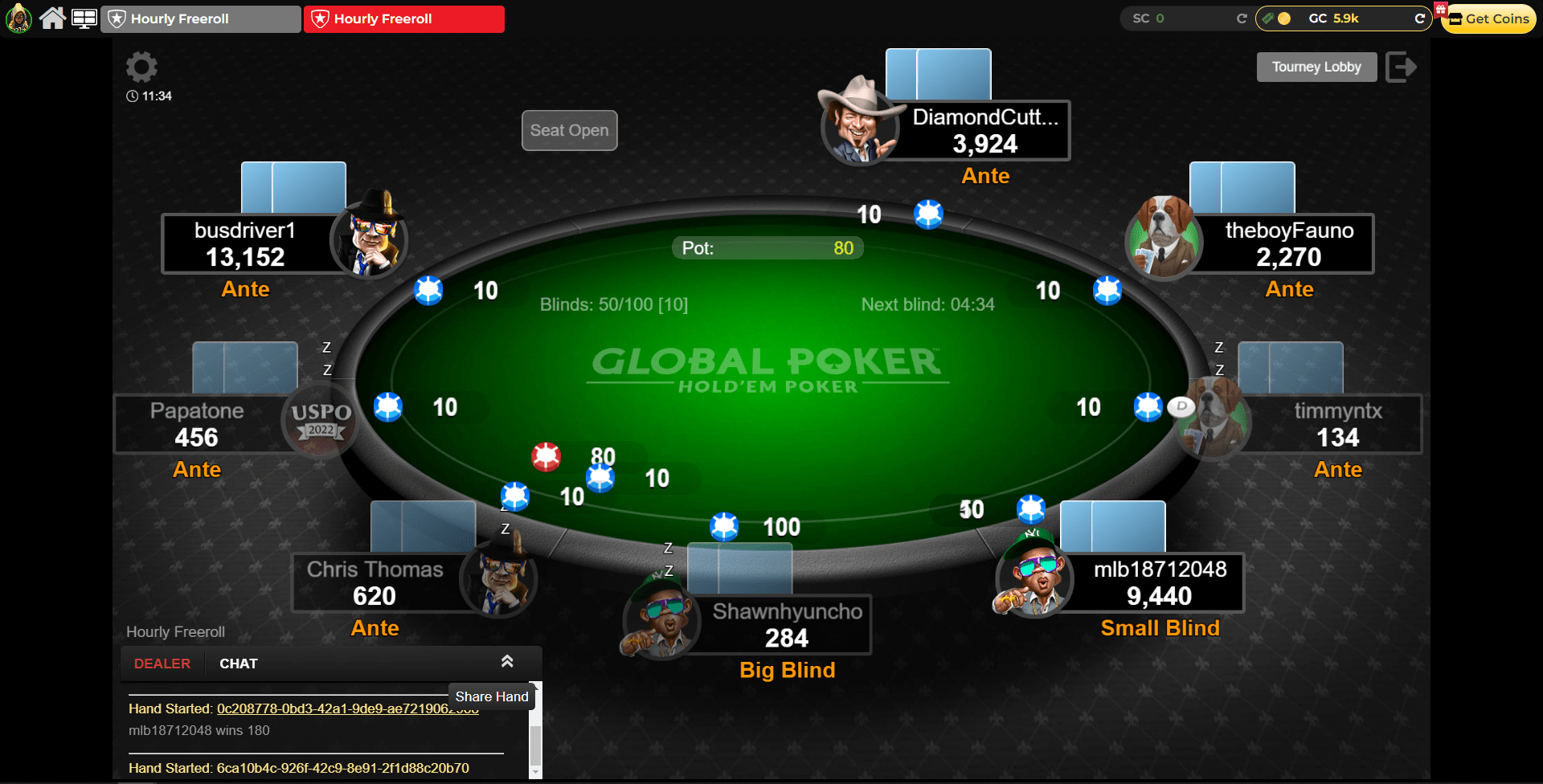 Whilst you're immersing yourself into Global Poker, there are 5 main game modes that are offered and which you can delve even deeper into.
Through the different game modes and ways of playing, this is your way to understand which game is best for you and which skills you can utilize to gain more coins – and potentially win some real cash prizes!
Ring Games
Starting with the ring games, being available for everyone who wants to play regardless of the budget and which table you wish to play.
Across the different formats which you wish to play with, although some of the formats are maybe more popular than others, however, you can choose from Texas Holdem, Omaha, Omaha H/L, or Crazy Pineapple.
In the midst of your choice, which includes your budget with the amount you wish to buy in, ranging from micro all the way to high-level buy-in – there is always the option for you! At the time of writing, you can start your buy-in from 5 coins all the way up to the current high buy-in at 250,000 coins.
In addition to the other options which you're able to sort by to get the perfect game for you, you are also able to determine the limit of the game you want to participate in. Through no limit, pot limit, and fixed limit games – there is the perfect game for you!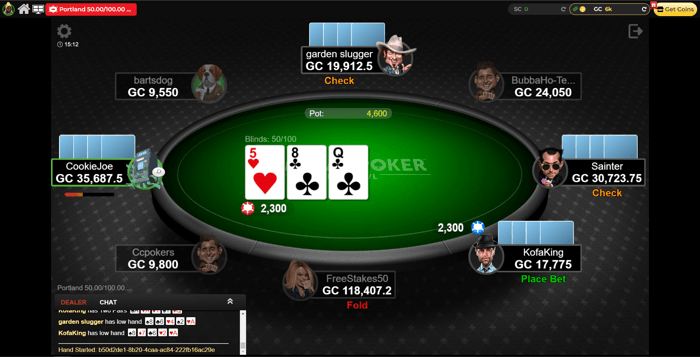 Tournaments
With ranging formats, buy-in, and tournament types, there is a tournament for all you need regardless of your budget or which game you decide that you wish to play.
Although, whilst you're looking for tournaments to be able to play, there may be a lot of tournaments that are in the stage of registering, however, this doesn't mean that you can't get involved.
Through the jackpots on Global Poker, even if they are registering, although you might not be able to play now, this means that you can view the date and have the potential to get involved to win some big prizes.
However, if you're wanting to play now across the different formats which are offered, there will always be something available. For example, Global Poker offers the hourly freeroll with a zero-coin buy-in ensuring anyone can get involved and you can put your skills to the test!
For those who want to be even more competitive and earn even bigger prizes, you're able to register for the actual tournaments and promotions – this gives you the chance to win up to millions of coins and some real prizes which you're able to walk away with.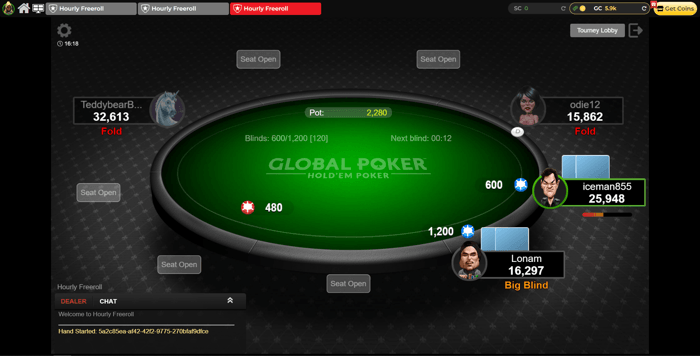 Sit'n'Go
Featured without a starting time, as shown through the format of Sit 'n' Go, this will ensure that you can always get involved in one of the games which are in the stage of registering.
As shown currently and might reflect the overall scene of when you buy into the games, the buy-in ranges from 11 coins with the timed tournaments all the way through the 110,000 coins for the no-limit Texas Holdem games.
Through the advantage of Sit'n'Go games and tournaments which are in play, you can choose the range of games and then move on to the next game.
As the games are set up, this means that usually games last under an hour resulting in you being able to move on to the next game to win even more prizes!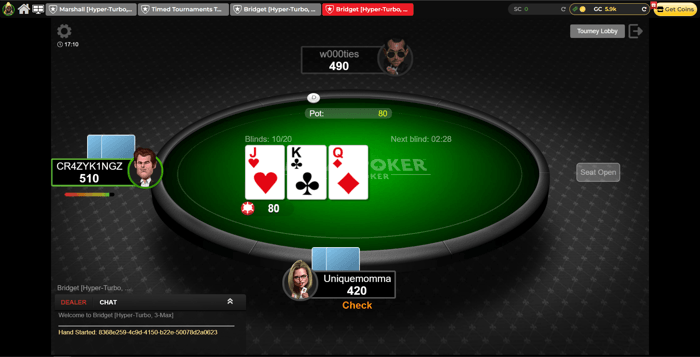 Jackpot Sit 'n' Go
Similarly, to Sit 'n' Go, you're able to have the games which are available to play once everyone has joined. However, through the jackpot, there is even more on the line – with higher buy-ins, there will be even larger prizes which you're able to jump in for the chance to win.
From the buy-in of 1,000 coins all the way up to 20,000 coins, this means that you're able to gain prizes ranging from 200,000 coins through to the maximum jackpot of 4,000,000 coins – which gives you a huge win!
In addition, you're able to play and register for the mega-sized prizes and tournaments with which you're able to get involved. For the ability to play for 4 million coins, these can potentially be won in just 10 minutes.
Surge
As Global Poker's answer to fast-fold poker is through the unique solutions of the poker games. Within surge, as soon as your hold is folded, you'll be able to surge forward to a new table for the next hand! In the midst of trying to get to the next table quicker, you are able to hit the fast-fold button you can fold before the action is on you!
From variating blinds, the buy-in amount, and the broad timed schedule for when you have the chance to join the ever-progressing Surge games.
For those who want to indulge more in adrenaline junky poker, this gives you the additional chance to play each hand at a new table with new opponents – ensuring that you're able to get through even more hands and play more games!
In addition, another bonus of being able to play Surge Poker, whilst it being in the midst of less stress and more success. As every action counts, this gives you the possibility of leveling and balancing your range.
Become stressed free, this is because the history with the hands you play and the opponents you have is going to become minimal – this then frees up more time to enjoy your poker games – which is always a bonus!
Where Can You Get Involved?
If you're wanting to get involved and indulge yourself in the different games which have been featured on the list, you are able to test all your poker skills on Global Poker!
In addition to the games you're able to play, you can win real cash prizes through the use of Sweeps Coins with the poker games – all you need to do is register on Global Poker and test your skills to see if you can get the win!