Poker
Former World Champion Boxer Chris Eubank Jr. Joins 888poker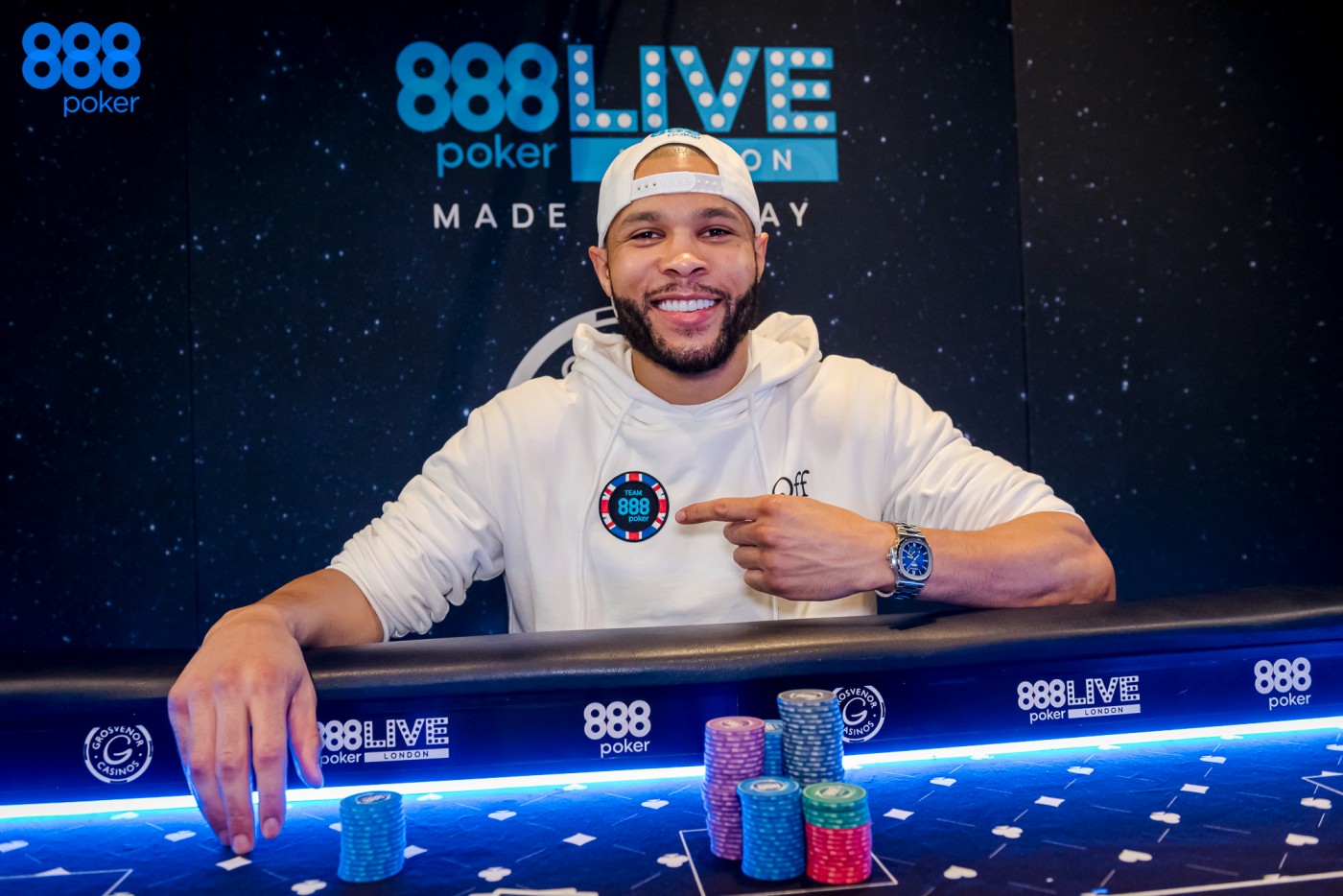 Let's get ready to rumble as Chris Eubank Jr. joins the 888poker family! The former two-time IBO-super middleweight has joined 888poker in time for their 20th anniversary as their new Cultural Ambassador.
Eubank joins the likes of Dominik Nitsche, Vivian Saliba, Kara Scott and Sam Abernathy in the 888poker ambassador roster, which also includes the 888poker StreamTeam.
Currently the number one-ranked boxer by the World Boxing Association (WBA) and BoxRec in the global middleweight division, Eubank is the perfect fit for 888, according to Amit Berkovich, VP, Head of Poker.
"It's very exciting and we're very happy to welcome Chris to the 888poker family," said Berkovich. "I believe the authenticity, integrity and excitement he brings — whether that's in the ring or at the poker table — perfectly matches our values and creates a great fit for our brand.
"This is a fantastic partnership and an exciting kick-off for our 20th anniversary year."
"Poker is a genuine passion of mine," Eubank said to a press conference in central London to coincide with the 888poker LIVE London festival taking place this week. "I've seen in the past other guys doing it and they don't really understand the game, but I'm an experienced player — in cash games anyway.
"I've always looked at 888poker as one of the leading people in the game, and the 20th anniversary is a special thing so I'm happy to be here.
"888poker is not just about the super professionals, it's about getting everyone involved and having fun. I think it's a great fit. I can't wait to get out there and show what I'm made of on the felt!"
Ace the Slopes With 888poker's $1M Freeroll Series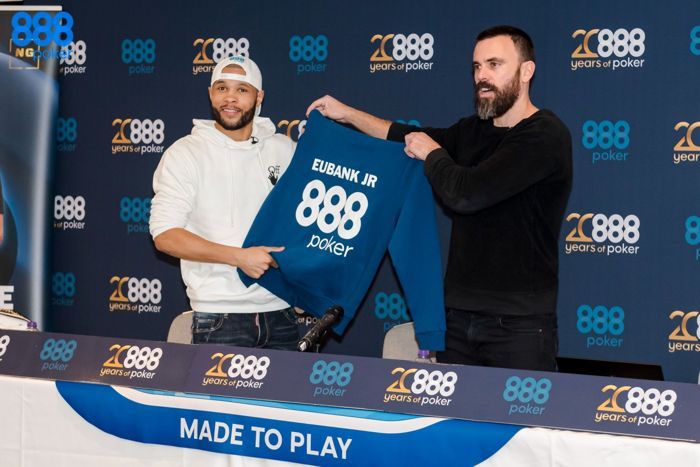 Boxing and Poker
"Boxing has prepared me well for the poker lifestyle. In the ring when you get hurt, you have to have that poker face"
Eubank is the latest boxer to turn his attention to the poker world, after David Haye and Carl Froch, but he told PokerNews that this partnership was different.
"Boxing has prepared me well for the poker lifestyle. In the ring when you get hurt, you have to have that poker face. You can't show emotion, you can't show your opponent that you're hurt or you're about to do something. Everything has to be masked.
"It's the same thing in poker. If you make the nuts, it's got to be like you have nothing. You can't show your opponent anything. That transfers well. I love getting to sit down and figuring out my opponents; watching their movements and figuring out what they're going to do next – just like in boxing."
---
Read More: The Best Value for Money Tournaments in 888poker's 2022 XL Winter Series
---
No Sunglasses, No Hoods
Something else driving Eubank forward besides a love for the game is ensuring that the game of poker remains fun for everyone who plays it.
"In the ring, I'm not a nice guy to be with, but at the poker table I'm a fun guy. I get involved, I talk, I laugh. I don't like the game where people are sat there with sunglasses and their hoods up. I like things to be fun and open and social. That's another reason why I think me and 888poker will be a good fit cause they're about the fun side of the game."
Poker Goals
"Whether it's a big one or a small one, just to say that I've won a tournament would be awesome"
As well as making poker fun, and showcasing just how much he enjoys poker, Eubank has one goal in mind – win a tournament.
"I'm not experienced in tournaments, but I've played a lot of cash games but I think that the things that I've learned in the cash games will be able to transfer well to tournament play. Whether it's a big one or a small one, just to say that I've won a tournament would be awesome!"