Poker
First Omaholic Event Kicks Off at GGPoker on March 14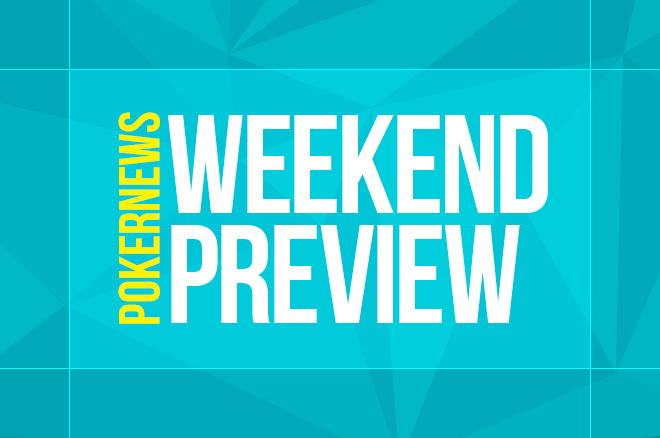 GGPoker is the place to be this weekend if you are a fan of being dealt four hole cards instead of two because the Omaholic Series kicks off on March 14 and does so in style.
Event #1: Omaholic Hundred Stack is an $840 buy-in pot-limit Omaha event that has a $100,000 guaranteed prize pool. Everyone sits down armed with 100,000 chips, hence the Hundred Stack in the tournament's name, and plays to a 12-minute clock where the blinds start at 250/500/75a. Cards are in the air from 4:10 p.m. GMT on March 14.
Now, $840 is a lot of money to pay for a single tournament, especially a PLO event where the variance is on the large side. So what if we told you it is possible to win your way into the $840 Omaholic Hundred Stack for only $10?
$10 buy-in Step to Event #1: Omaholic Hundred Stack $840 satellites run on March 14 and feed into the $100 buy-in satellites where up to five seats are guaranteed to be won.
Learn more about the $7M Gtd Omaholic Series
Betfair Poker's Main Sunday Sweat Has €75,000 Guaranteed
The biggest tournament on Betfair Poker's calendar shuffles up and deals at 7:00 p.m. on March 14 and is not to be missed.
The Main Sunday Sweat's buy-in weighs in at €100 and for that princely sum you receive a generous helping of 50,000 chips and play to 10-minute clock where the blinds start at 100/200 with a running ante of 15 chips.
This €75,000 guaranteed tournament is played as a progressive knockout where you win at least €22.75 for each player you send to the showers. If you are on the receiving end of an elimination, you can re-enter once during the first 15 levels (2.5 hours) and take another bite at the cherry.
€100 makes the Main Sunday Sweat more affordable than some tournaments, but why not try and save more money by entering the €10 buy-in satellites that award between one and three €100 tickets. You may as well try win your way in via this route if you were planning on playing some €10 tournaments this weekend. You never know, you could be turning that €10 investment into a slice of the €75,000 prize pool.
Play Betfair Poker on the New iOS App
More Than 1,000 Sunday Million Anniversary Seats Guaranteed This Weekend
There is only a week until the 15th anniversary edition of the PokerStars Sunday Million takes place. A staggering $12.5 million guaranteed prize pool is up for grabs in that $215 buy-in affair, and you could be competing in it for as little as $1.
PokerStars has pushed the boat out when it comes to Sunday Million satellites, with more than 1,000 guaranteed to be won over the course of the weekend.
Head to the $12.5M Sunday Million tab in the PokerStars lobby and click the 100+ Seat GTD Satellites tab. This reveals all of the Sunday Million satellites that have at least 100x $215 seats waiting to be won.
You'll see one of them, which starts at 6:15 p.m. GMT on March 14, only costs $1 to enter but has 100 seats added to the prize pool! This satellite could be your best chance of playing in what will be the biggest online poker tournament taking place on March 21.
Three Easy Ways to Qualify for the $12.5M GTD PokerStars Sunday Million 15th Anniversary