Poker
Can Kristen Bicknell Fold a Full House?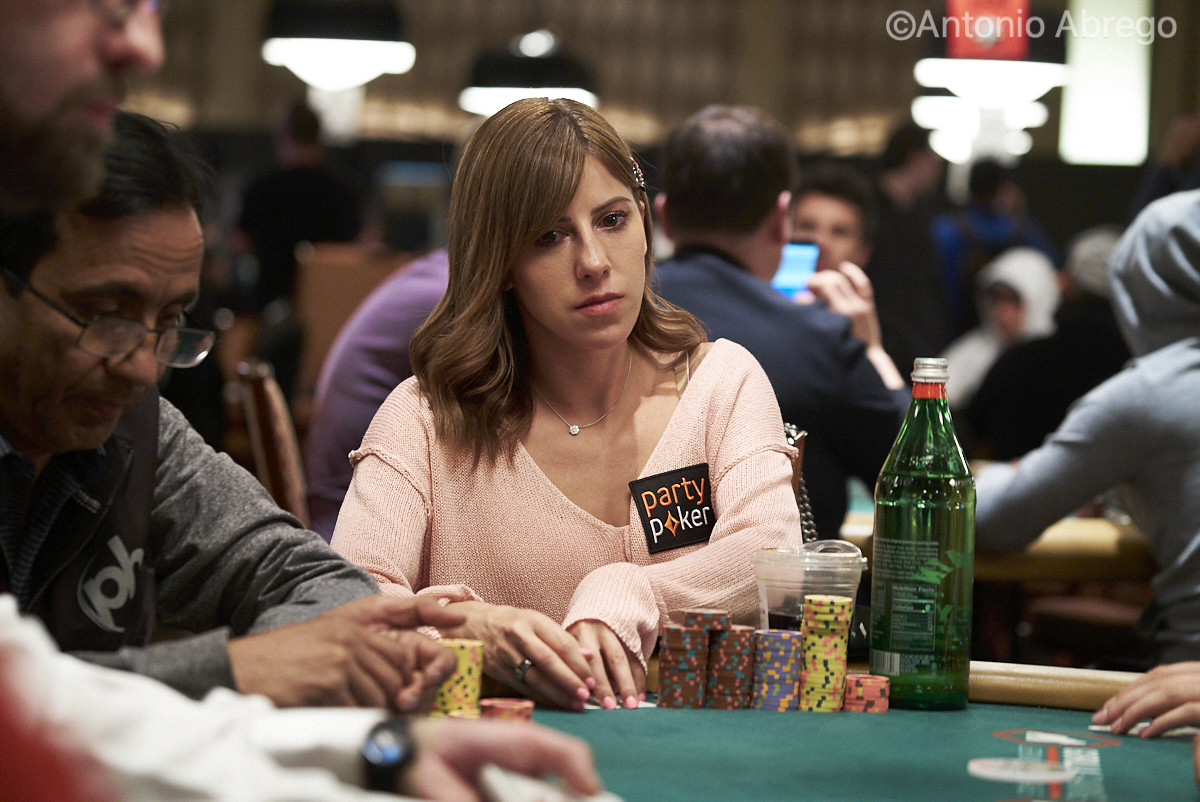 Some players have spidey-senses, which tingle when they know they're beat. Kristen Bicknell hears alarm bells.
Case in point:
It's Day 2 of the Nottingham Millions. Facing an early position raise from Dara O'Kearney and button call, she decides to invest 2 of her 47 big blinds in a pair of fives. It's the ideal set-mine situation.
The flop comes
and Kristen checks. Dara also checks and the player on the button fires out a bet. Not wishing to spring her trap yet, Kristen calls, as does Dara.
The turn comes the
and Kristen leads for 37% of the pot. Dara sticks around once again and the button folds.
The river comes the
, pairing the board which now reads
. Kristen has a stack to pot ratio of 1.1 : 1. She decides to make it two-thirds of pot, targeting
, a stubborn
or a trappily played
. A moment passes before Dara announces 'all-in' for very little more.
Cue those alarm bells going off in Kristen's head as she reflects on the hand, narrowing Dara's range across every street and combining that range with his current action. It certainly feels like Kings but could Dara be overplaying a hand like Aces or turning Kx into a bluff? She only needs to be good about 13% of the time.
Watch the latest animated strategy video from 'The Chip Race' crew to find out what Kristen did and whether she was right. During this probing breakdown, Dara O'Kearney and Kristen Bicknell reveal their process on every street, a real treat for lovers of high level strategy.
Check out the video now!
---
The Chip Race is a fortnightly podcast sponsored by Unibet Poker. The last show featured Olivier Busquet, Gillian Epp, Unibet Open champion Padraig O'Neill and Zach Elwood. Their next show, out later this week features Norman Chad, Sam Greenwood and Pokernews' very own Will Shillibier. All episodes are available on Apple Music, SoundCloud and Stitcher.
Follow Dara O'Kearney, David Lappin and The Chip Race on Twitter and, if you want more from two of the game's best and most prolific content creators, be sure to check out their spin-off web show 'The Lock-In'. It features one guest and has a looser format with lots of banter, anecdotes and deep dives into what's going on in the poker world. Recent guests include Dominic Nitsche, Brian Paris and Matt Berkey and their guest on the next show will be Neil Channing.
---