Stars Pack U2 Debut at Las Vegas Sphere – Casino.org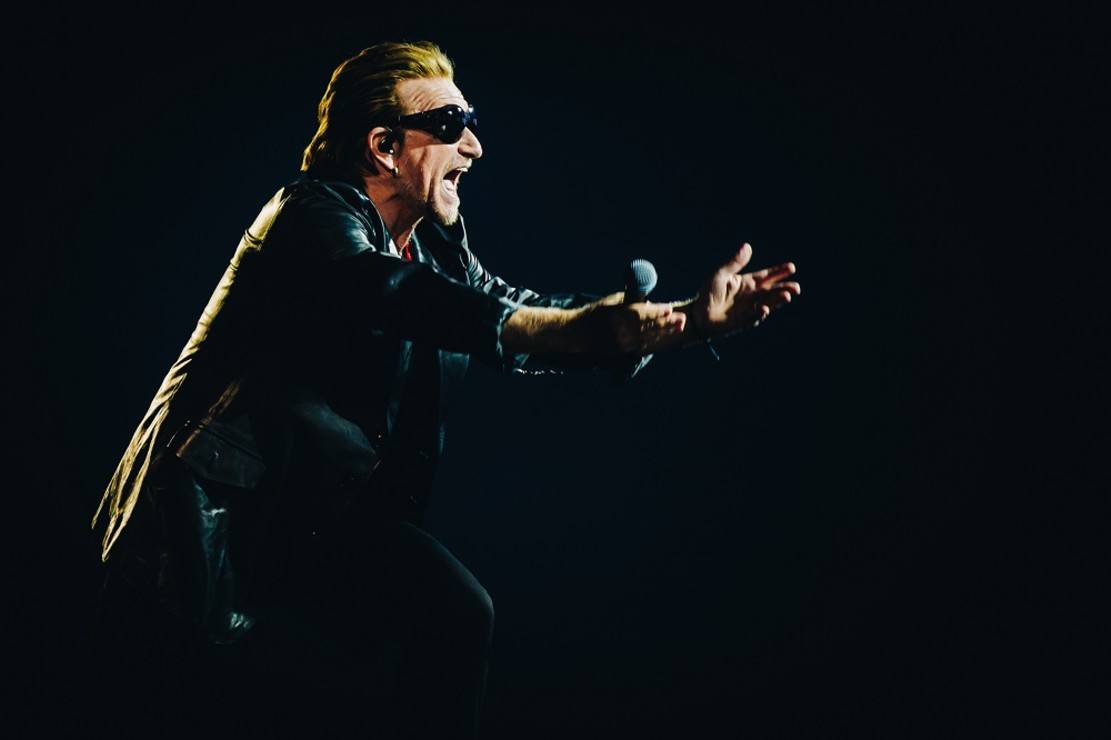 Posted on: September 30, 2023, 04:46h. 
Last updated on: September 30, 2023, 04:51h.
It doesn't happen often in Las Vegas, but the members of U2 were far from the most famous people in the venue Saturday night.
The legendary Irish band opened its "U2:UV Achtung Baby" residency at MSG Sphere behind the Venetian in front of a crowd that included Jeff Bezos, Oprah Winfrey, and a childhood hero that U2 singer Bono confessed to from the stage.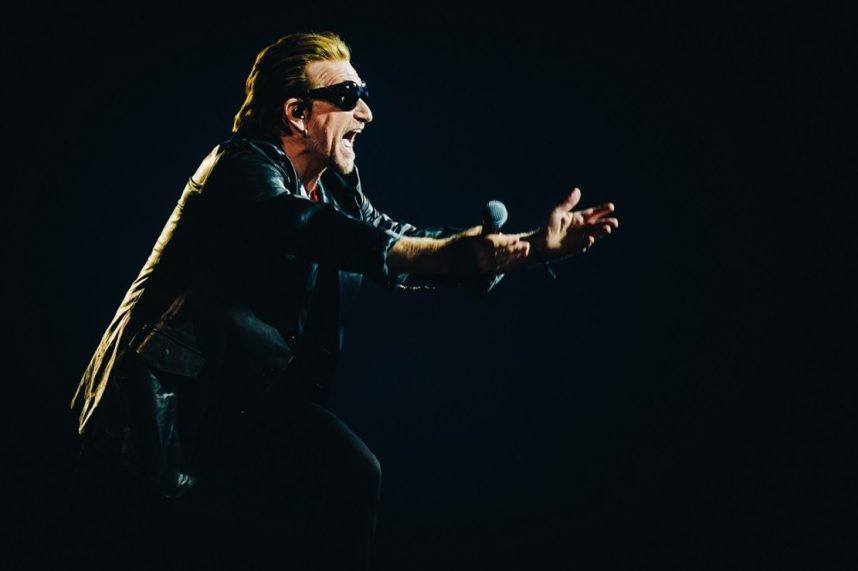 "Macca is in the house tonight," Bono said, referring to Paul McCartney after U2 segued its song "Desire" into the Beatles' "Love Me Do."
"We've stolen a lot of your songs," he announced to Macca. (In the encore, U2 also took on the "Sgt. Pepper's" reprise and "Blackbird.")
Also lurking among the crowd were actors Matt Damon, Jon Hamm, Bryan Cranston, Orlando Bloom, and Neil Patrick Harris, as well as vocalists Katy Perry, Snoop Dogg, Jon Bon Jovi, and sports stars LeBron James and Oscar De La Joya — among many other luminaries.
Even Better Than the Real Thing
But the real star was the video screen enveloping the audience.
Las Vegas publicity firms have cried wolf overusing the word "immersive" to describe their clients' new attractions. But the visuals accompanying U2's two-hour at the $2.3 venue were truly next-level.
During U2's 2004 hit, "Vertigo," the humongous screen's 260 million pixels created the illusion of two helicopters hovering above a desert landscape, shining spotlights on Bono. At another, the screen transformed itself into the Las Vegas Strip at night, making the Sphere itself appear to vanish, leaving U2 performing outdoors.
"What a fancy pad," Bono said with sarcastic understatement.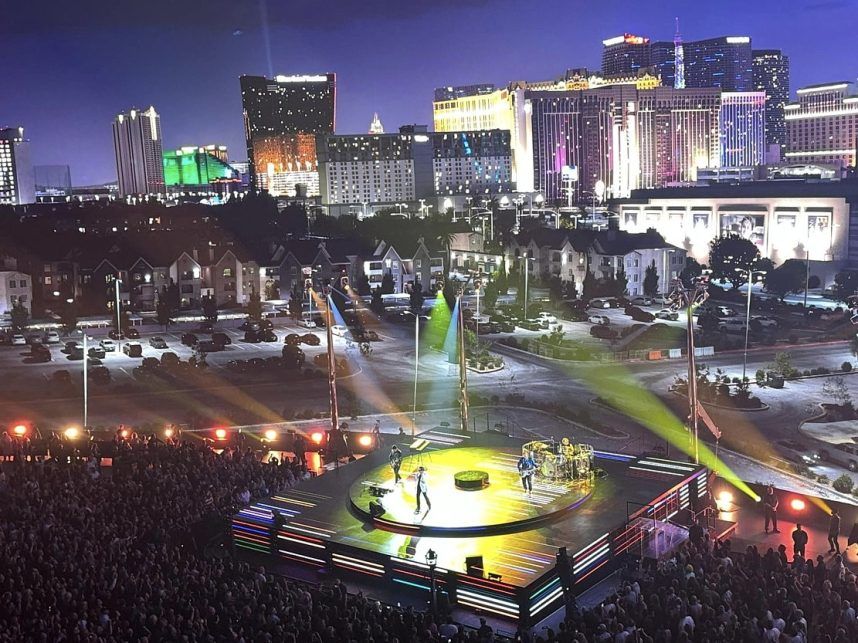 The audio was equally breathtaking, prompting Bono to thank MSG Entertainment owner James Dolan, who built the venue: "I'm thinking the that the Sphere may have come into existence because of Jim Dolan trying to solve the problem that The Beatles started when they played Shea Stadium. Nobody could hear you. You couldn't hear yourselves."
Bono, guitarist The Edge, bassist Adam Clayton and substitute drummer Bram van den Berg (filling in for a surgery-sidelined Larry Mullen Jr.) performed a slew of its obligatory hits on its square stage, as well as dropping in a Prince song and, for Vegas' sake, some Elvis and Sinatra. (The full setlist is below.)
During the show, Bono said the band would play selections from a different album in each show. This is probably why the screen went dark during its four-song exploration of 1988's "Rattle and Hum."
The band's 25-show residency, which runs through Dec. 16, is completely sold out.
"U2:UV" Opening Night Setlist
"Achtung Baby" Part 1
1. "Zoo Station"
2. "The Fly"
3. "Even Better Than the Real Thing"
4. "Mysterious Ways"
5. "One"/"Purple Rain"/"Love Me Tender"
6. "Until the End of the World"
7. "Who's Gonna Ride Your Wild Horses"
8. "Tryin' to Throw Your Arms Around the World"
"Rattle and Hum" Interlude (album to change nightly)
9. "All I Want Is You"
10. "Desire"/"Love Me Do"
11. "Angel of Harlem"/"Into the Mystic"/"Dancing in the Moonlight"
12. "Love Rescue Me"
"Achtung Baby" Part 2
13. "So Cruel"
14. "Acrobat"
15. "Ultraviolet (Light My Way)"
16. "Love Is Blindness"
Encore
17. "Elevation"/"My Way"
18.  "Atomic City"
19. "Vertigo"
20. "Where the Streets Have No Name"
21. "With or Without You"
22. "Beautiful Day"/"Sgt. Pepper's Lonely Hearts Club Band (Reprise)"/"Blackbird"