North Carolina Sports Betting Bill Moves to Senate Floor
Posted on: May 31, 2023, 09:23h. 
Last updated on: May 31, 2023, 09:23h.
A North Carolina sports betting bill is moving to the full Senate floor for consideration after the legislation found support in several committees.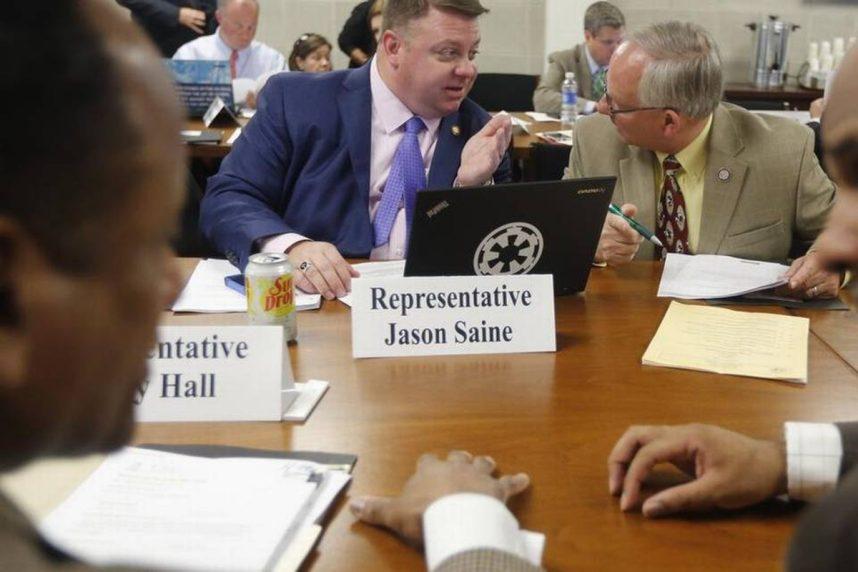 House Bill 347 was introduced in March by state Reps. Jason Saine (R-Lincoln), Zack Hawkins (D-Durham), Majority Leader John Bell (R-Wayne), and Ashton Clemmons (D-Greensboro). The mobile and retail sports betting act seeks to allow anyone aged 21 and older physically located inside the state's borders to legally gamble on professional and college sports.
A vote on the sports betting bill could come as early as today or tomorrow.
Bill Changes 
The North Carolina sports betting bill has undergone a few substantial changes as it made its rounds through the Senate chambers.
Senators decided to increase the proposed tax on oddsmakers' gross sports betting revenue from 14% to 18% and eliminated the allowance of sportsbooks to deduct promotional credits against their income. Senate committee members also agreed to permit the use of cash for in-person wagering at qualifying professional sports stadiums and arenas where retail sportsbooks will be allowed.
Other details remained the same as the House version, including the proposed licensing fee of $1 million per operator. If an application is denied, the state will return the $1 million application fee to the bidder, minus a 5% charge ($50,000) to cover the administrative costs incurred by the North Carolina State Lottery Commission in reviewing the application.
Licenses are valid for five years, with renewals set at another $1 million.
The Senate has had a thoughtful process and have been good partners in seeing this legislation through," Rep. Saine told WRAL. "I think their good-faith efforts are greatly appreciated by sponsors and supporters of the bill in the House."
Gov. Roy Cooper (D) has expressed his willingness to sign a sports betting bill should one land on his desk.
Money Grab
State fiscal projections estimate that the Tar Heel State could reap more than $100 million a year in new tax revenue from a mature sports betting market. But with the state's annual budget at about $30 billion, opponents of gaming expansion say the money grab isn't worth the potential negative societal costs.
I don't feel good about the direction we're moving in the state in relation to gambling issues," said Sen. Ralph Hise (R-Mitchell), the Senate's No. 2 Republican who voted against HB 347 in the Rules and Operations Committee. "Once we've opened the door to it coming in, it's all going to be there."
North Carolina does not have commercial casinos but is home to three tribally owned gaming resorts — Harrah's Cherokee, Harrah's Cherokee Valley River, and Catawba's Two Kings Casino.
Should HB 347 pass the Senate, the bill would return to the House for the lower chamber to sign off on the Senate adjustments before moving to Cooper's office.