Late Japan Prime Minister Shinzo Abe Honored at Divisive State Funeral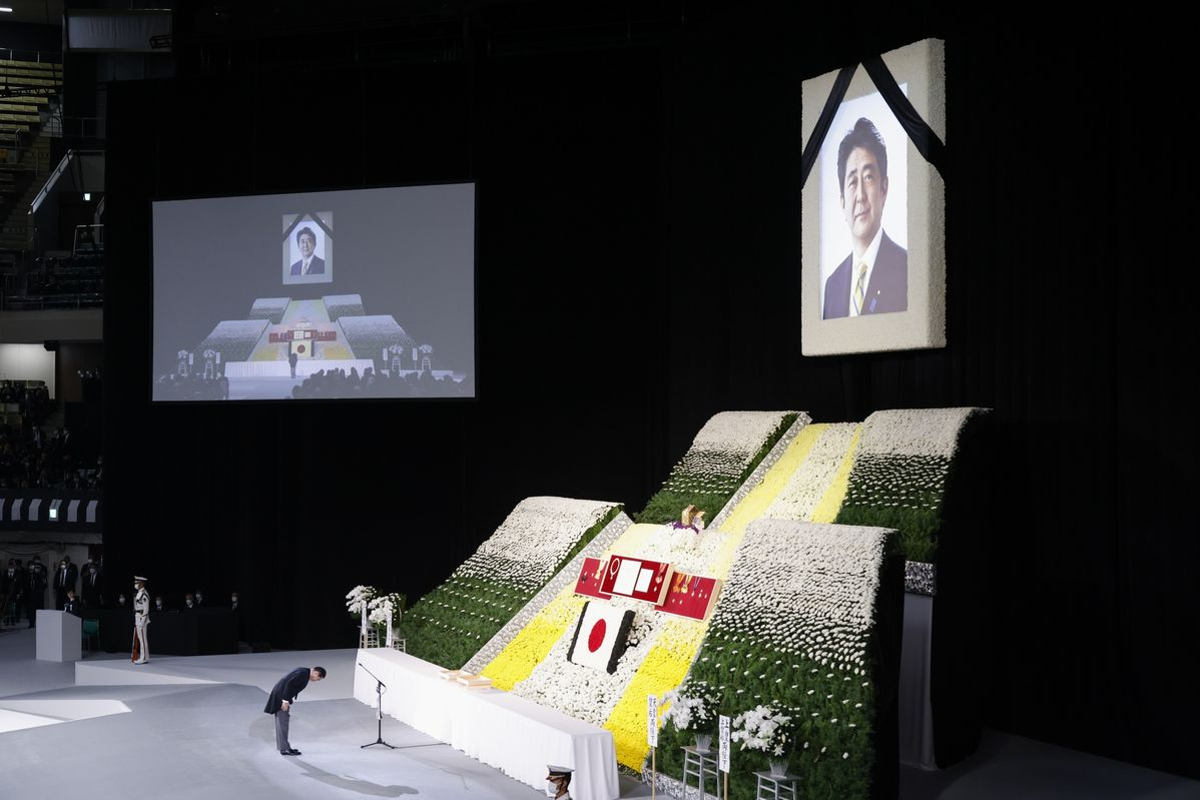 Posted on: September 27, 2022, 10:40h. 
Last updated on: September 27, 2022, 10:40h.
Former Japan Prime Minister Shinzo Abe was honored today with a state funeral in Tokyo, a ceremony that drew both praise and criticism from his supporters and opponents.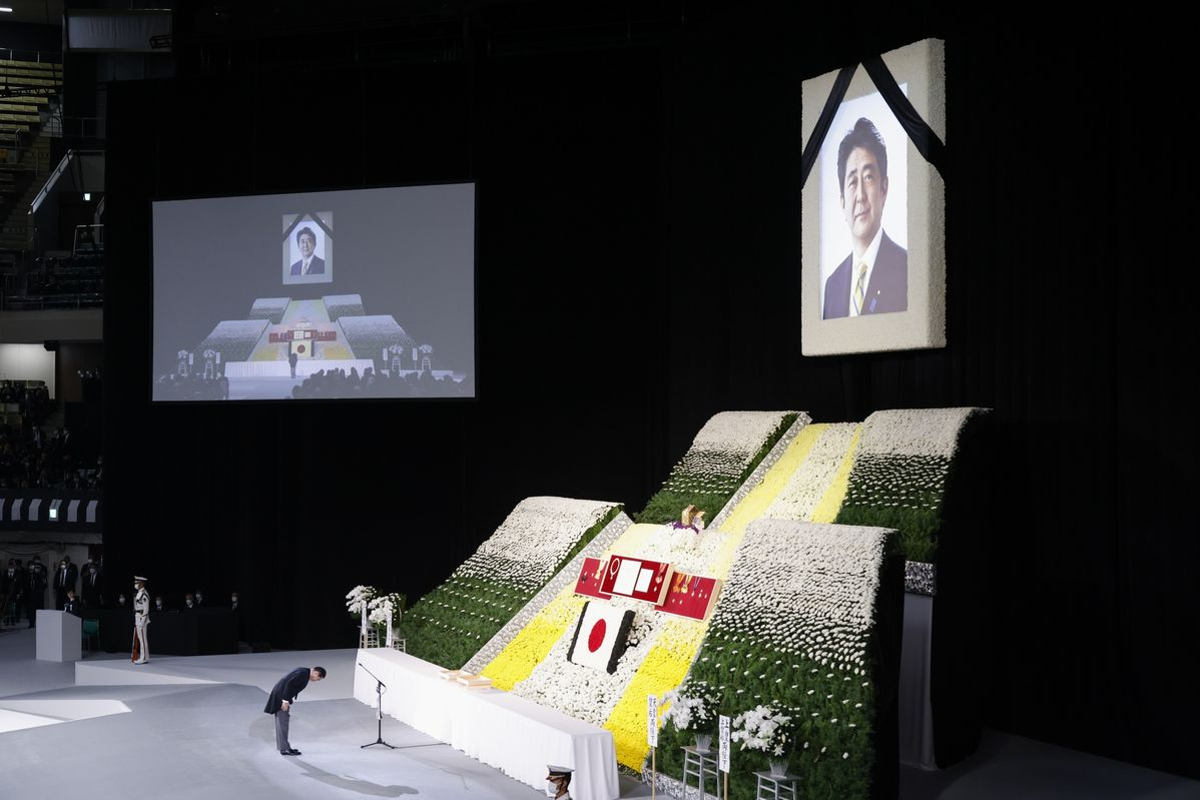 Abe was assassinated at the age of 67 on the night of July 8 while making a campaign speech in the city of Nara. His assailant, a 41-year-old, said he wished to kill the Liberal Democratic Party (LDP) leader for his and the party's alleged ties to the Unification Church, whose critics label a cult.
Abe's tenure as prime minister endured nearly eight years from December 2012 through mid-September 2020. Abe embraced a stronger military and national security, and pushed economic policies that sought to bring Japan into the 21st Century.
A major component of his economic policy — dubbed "Abenomics" — was the liberalization of casino gambling. Abe in 2018 successfully encouraged LDP members, which control the country's National Diet, to authorize as many as three integrated casino resorts.
Abe's support of Las Vegas-style resorts was part of his effort to increase tourism to Japan and make the country a more attractive destination in Asia for leisure travel.
Casino Legacy
Though unpopular with the general public, polling showing that Japanese people are concerned that slot machines and table games might further hurt vulnerable populations in a more drastic way than the country's pachinko parlors already do, Abe and the LDP pressed on with commercial gambling.
Abe announced his resignation in August 2020 on health concerns after his colitis relapsed. The LDP selected Yoshihide Suga as his successor, and he assumed the prime minister's office on September 16, 2020.
The changing of the guard atop the LDP briefly threatened the carrying out of Abe's casino wishes. But Suga opted to embrace his predecessor and longtime confidant's gambling goals. Suga, however, resigned a year ago this month amid dismal approval ratings. The LDP elected Fumio Kishida as the new leader, and he was installed in the role in October 2021.
Japan's lengthy legislative process, followed by a global pandemic, has resulted in no casinos being approved by the country almost four years after the Diet passed its gambling bill. The snail's pace has turned off some casino operators that previously expressed interest in Japan, including Las Vegas Sands, Wynn Resorts, Caesars Entertainment, and Hard Rock International.
Only MGM Resorts and Casinos Austria remain. MGM has been selected by Osaka to build a casino complex that could cost as much as $9 billion. Casinos Austria is working with Nagasaki on a $3.2 billion casino development in Sasebo City at the Huis Ten Bosch Dutch theme park.
If those projects one day come to life, the casino resorts will secure Abe's legacy and fulfill his wishes of generating new tourism in Japan.
Controversial Funeral
Japan doesn't make a habit of holding state funerals. Abe's ceremony today was the first state funeral in Japan since 1967. With Japan's economy still suffering from the pandemic, many opposed spending a projected $11.5 million to honor the late leader.
Abe's supporters turned out in droves to pay their respects. Notable attendees included Suga, Kishida, and US VP Kamala Harris. The state funeral was attended by an estimated 10,000 people who waited in an hours-long line to lay flowers at his ashes.
Abe's widow, Akie Abe, cried as Suga and Kishida talked about her late husband's impact on the nation.
You always said you wanted to make Japan better, that you wanted young people to have hope and pride," Suga said. 
"You were a person who should have lived much longer," Kishida concluded.