Las Vegas Cops Release Details on Officer Shooting at Casino
Posted on: May 31, 2023, 03:55h. 
Last updated on: May 31, 2023, 03:55h.
An armed suspect fired rounds at two Las Vegas Metropolitan Police Department (LVMPD) officers before they returned fire multiple times and wounded him at Gold Coast casino, police revealed on Tuesday.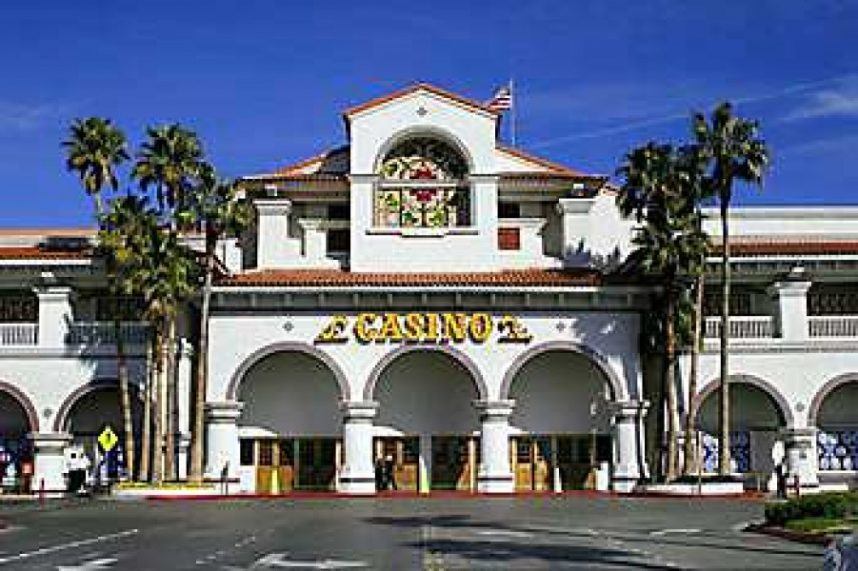 The shooting took place last Thursday at a parking garage at the gaming property located west of the Las Vegas Strip.
The suspect, Matthew Glunt, 48, was wanted in connection with a string of recent commercial robberies, police said.
Two officers, assigned to a stakeout, approached him after they saw him walking toward a car parked at the Gold Coast's parking garage. He displayed a CZ 9 mm handgun and allegedly fired at the officers, the Las Vegas Review Journal reported.
The officers then both fired their guns at Glunt. Detective Christopher Gowens, 45, fired 15 rounds from a Sig Sauer P320 9 mm handgun, according to the LVMPD. Officer Joshua Leach, 33, fired six rounds from a Smith and Wesson M&P 9 mm handgun, police added.
Initially, the officers tried to stun Glunt with a taser blast, but it did not work, the Review Journal said. They had also ordered Glunt to surrender. He ignored the commands.
Police body camera footage was released on Tuesday. It showed the confrontation and gunfire. Glunt fired five rounds at the officers, police said.
Assistant Sheriff Yasenia Yatomi provided additional details of the officer-involved shooting that occurred in the 4000 block of West Flamingo Road on May 25, 2023.

Click below to watch the media briefing: https://t.co/yW350c1r86

— LVMPD (@LVMPD) May 30, 2023
Suspect's Mother Worried
The suspect's mother, Cecile Glunt, 73, told the Review Journal neither cops nor prosecutors have given her information about her son's condition.
My heart's broken. I'm in shock. I don't have any answers," Cecile Glunt told the newspaper on Tuesday night.
She resides in Florida. She will fly to Las Vegas on Friday, the report added.
Cecile Glunt also said her son has been diagnosed with cancer and he says he wants to die.
Following Thursday's shooting, Glunt was rushed to University Medical Center and was listed recently in stable condition, according to Las Vegas TV station KSNV. Updates on his condition were not available this week.
The officers gave emergency treatment to Glunt after he was wounded. They applied a tourniquet to control bleeding.
No one else was injured during the confrontation, according to initial reports.
Recently, he was charged with three counts each of attempted murder of a police officer, burglary and robbery. He was also charged with a single count of resisting a public officer with a firearm, prohibitive person possession of a firearm, and carrying a concealed weapon without a permit.
If convicted, he could face many years in prison.
Glunt was previously convicted for drug and armed robbery charges, the Review Journal reported.
Two LVMPD Officers on Leave
The officers who shot Glunt were identified as Detective Christopher Gowens and Officer Joshua Leach.
Leach and Gowens both were placed on paid administrative leave. That is a routine procedure for LVMPD police-involved shootings.
Gowens was linked to two fatal Las Vegas police shootings, according to the Review Journal. They took place in 2015 and 2016.