Formula One Sees Las Vegas Costs Surge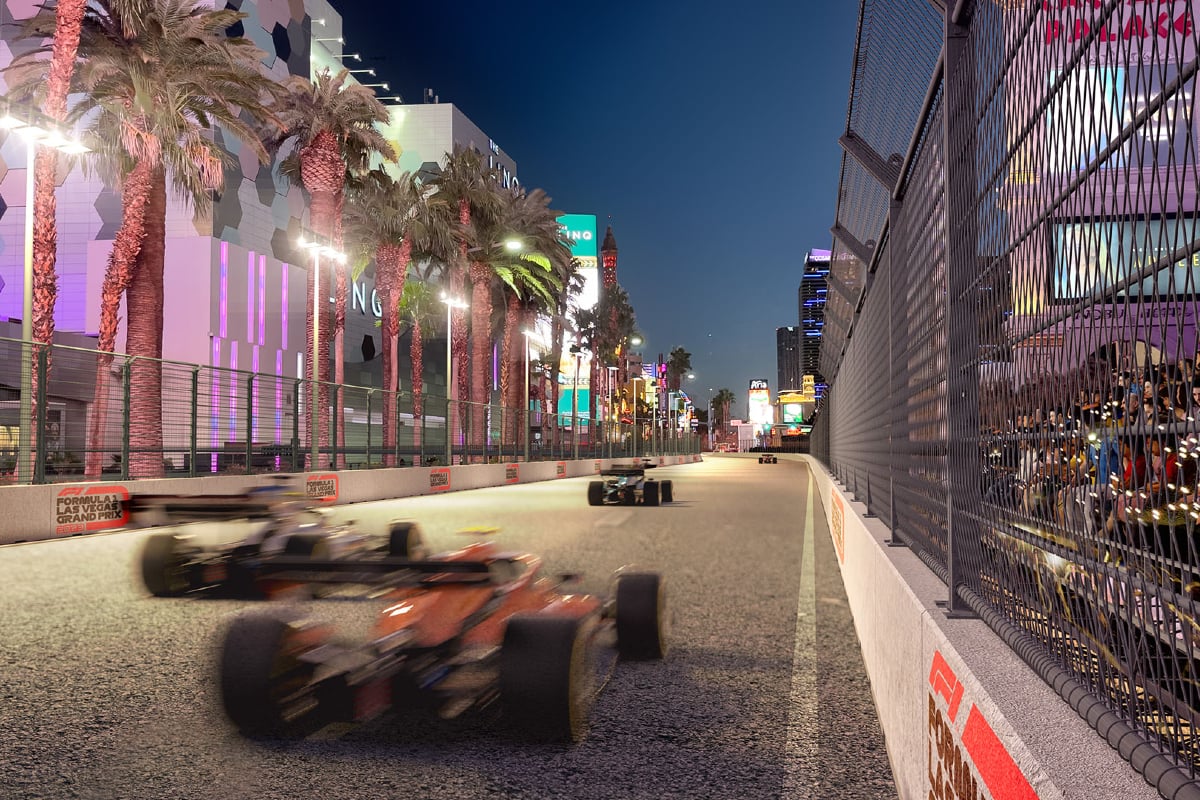 Posted on: September 21, 2023, 05:50h. 
Last updated on: September 21, 2023, 05:50h.
Inflation bites and Formula One Group (NASDAQ: FWONA) is finding that out the hard way in Las Vegas.
The company has reportedly spent over $400 million to make happen the Las Vegas Grand Prix, scheduled for Nov. 18. That means costs associated with F1's third US race are fast approaching double initial projections of $210 million. Despite the major cost overruns in Sin City, Formula Run remains hopeful its first race in Sin City in four decades will achieve profit and revenue targets.
Despite inflationary cost pressures, we expect no change in revenue and profitability assumptions. We remain confident of our return profile of this incredible project which will support the incremental capital investment that we are making," said Liberty Media CEO Greg Maffei in a recent interview with Business F1.
Earlier this year, Formula One Group forecast that the Las Vegas Grand Prix could generate revenue of $500 million, making it one of the most lucrative events on the circuit's calendar. There's also speculation that the race will generate local economic impact on par with or above that of the Super Bowl, which Sin City hosts in February 2024.
Inflation Signs Abound
Formula One isn't alone in confronting the ravages of inflation, though it's unclear exactly what is contributing to the Las Vegas cost overruns.
It's likely a toxic combination of high materials costs, a shallow labor pool, and the highest interest rates in two decades, which contribute to elevated financing costs. Led by Sin City, Nevada is posting record gross gaming revenue (GGR) figures on a near monthly basis, but there are some signs inflation is weighing on the gaming industry.
Some gaming executives are already signaling that inflation is weighing on spending trends at gaming venues across the country. That manifests itself in a variety of ways, including reduced trips to regional casinos due to high gas prices, or less impulse spending in destination markets, such as Las Vegas.
Still, there's optimism that the race's economic impact will be epic — even by Las Vegas standards — and potentially contribute to one of the biggest gaming revenue weekends in the city's history.
Room Rate Concerns
When the Las Vegas Grand Prix date was officially set, Strip operators experienced a surge in hotel room bookings at elevated price points. That's since given way to softness on that front, stirring speculation that the event may not be the boon for gaming companies it was expected to be. In a recent note to clients, Truist Securities analyst Barry Jonas explored that topic.
"Most higher-tier room packages have been booked (many with no/more limited cancellation policies)," wrote Jonas.
Adding that gaming executives expect the November 20 weekend will be "one of the highest-grossing gaming events in city history," Jonas pointed out that the bulk of falling room rates for race weekend are generally concentrated among lower-tier/economy class hotels.