Circa Million, Survivor Will Have $14M Combined Payouts In 2023
Posted on: May 25, 2023, 03:10h. 
Last updated on: May 25, 2023, 03:10h.
Circa Sports' famed football contests — Circa Million and Circa Survivor — will have a combined record payout of $14 million this season.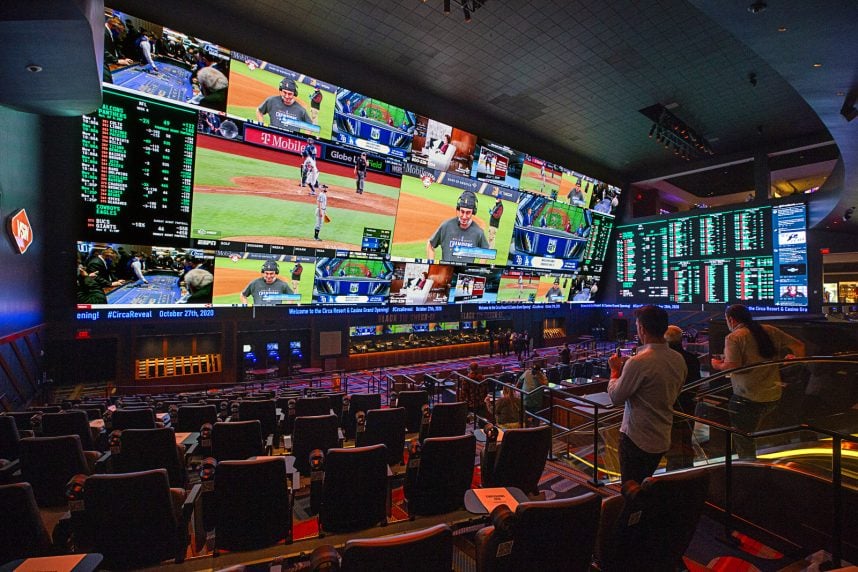 The Las Vegas-based casino and sportsbook operator made the announcement in a statement today. This season will mark the fifth iteration of the increasingly popular NFL contests. Last year's combined guaranteed payout was $12 million. The guaranteed payout for Circa Survivor is $8 million while the promised prize pool for the against-the-spread Million contest is $6 million. Circa doesn't take a rake on either contestant.
The Survivor prize pool could increase depending upon the number of entries. Last year, the contest lured 6,133 participants, meaning the prize pool was $6.13 million. Should Circa Million V entries top $6 million, excess funds are used for quarter- and full-season payouts to winning participants.
In 2022, roughly 4,700 contestants signed up for Circa Million IV, meaning the operator faced an overlay north of $1 million. Each entry for both contests is $1,000. This year, there's a limit of five Circa Million entries per person while Survivor participation is capped at 10 entries per player.
Circa Million Details
Success in Circa Million is largely rooted in participants' handicapping ability because it's an against the spread contest.
Each player will make five professional football picks against the spread each week via the Circa Sports Nevada mobile app or in person at a Nevada Circa Sports location. One point will be awarded for each correct selection and one-half point for each push," according to the statement.
Circa Sports offers mobile sports betting in Colorado and Iowa and soon Illinois in addition to Nevada, but picks for the contestants must be placed in Nevada. Various proxy services in Las Vegas cater to football contestant participants that reside in other states.
"$3.65 million will be allocated amongst places two through 100 and $300,000 of prizes per quarter will be awarded every four to five weeks. The last place booby prize winner will receive $100,000 and second-to-last place booby prize winner will receive $50,000," added Circa Sports.
Circa Survivor Particulars
Circa Survivor often draws more entries than its Million counterpart because it requires players to select one NFL winner, not against the spread, each week. There's a perception that's an easy endeavor. It's not as highlighted by the fact that Survivor bled 56% of its entries in week one of the 2022 NFL campaign.
There are other details that make Survivor challenging, including the fact that participants can only select a team once over the course of the season. Additionally, the contest consists of 20 weeks, not the 17-week NFL regular season schedule. In Circa Survivor, the NFL's Thanksgiving/Black Friday and Christmas Day slates are considered their own weeks.
"Entries are eliminated from the contest by selecting a team that subsequently loses or ties its game that week. If more than one entry remains after 20 legs, the pool will be split equally amongst all the entries that successfully submitted a selection during the leg," concluded Circa.