Caesars Palace Hostage Taker Faces Up to Four Years in Prison
Posted on: September 29, 2023, 04:10h. 
Last updated on: September 29, 2023, 04:10h.
The man who detained a woman in a Caesars Palace Las Vegas hotel room while he tossed furnishings out the window is heading to prison.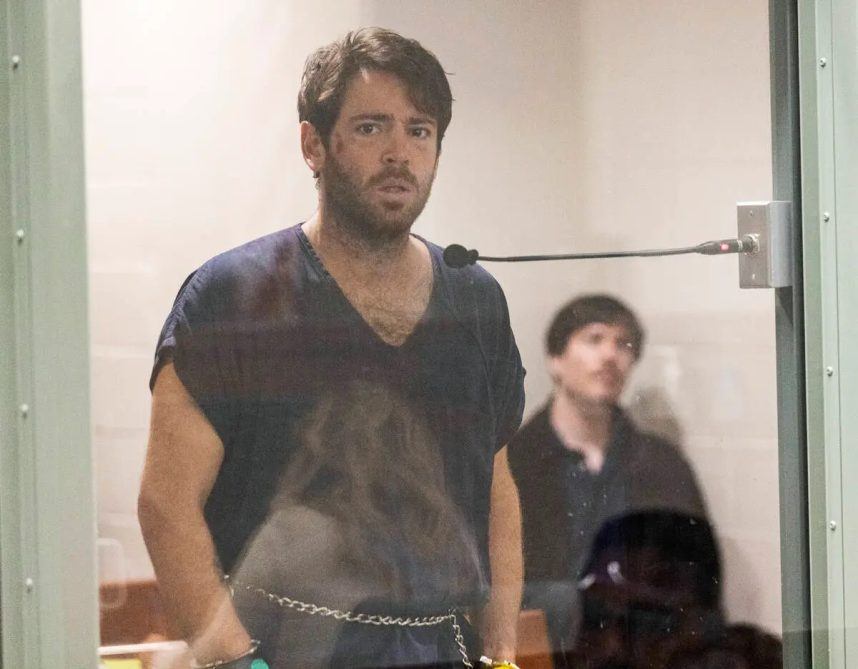 Matthew Mannix, 36, was sentenced Thursday to between 19 and 48 months behind bars for the July 11 drug-induced incident.
Mannix must also pay about $55K to the hotel in restitution for damage to casino property. He smashed the room's window and then threw various furniture out of the 21st floor room. It landed on a pool deck below as fearful guests scattered.
Mannix can't visit Las Vegas Strip casinos, under the sentence.
He pleaded guilty to destruction of property and negligence in a plea deal. He could have been sentenced for up to five years for the charges, according to Las Vegas TV station KLAS.
He faced far longer prison time if there wasn't a plea deal. Initially, he was charged with first-degree kidnapping, coercion with a deadly weapon, destruction of property, and disregarding the safety of persons or property.
Violent Threats
Mannix had threatened to shoot police officers and threatened to cut out the woman's tongue during the incident, police said.
At one point, he threatened that he had "a magazine full of rounds and that he would pull the trigger," Las Vegas TV station KVVU reported. The unnamed woman being held by Mannix said he also had a knife and she feared for her life.
But there were no injuries during the lengthy standoff.
He remained in the hotel room for five hours despite efforts by police to get him to surrender.
Taken Meth
It was later determined that Mannix was under the influence of methamphetamine (meth) during the episode.
He and the woman "both were clearly under the influence of narcotics and experiencing drug-induced paranoia (around the time of the incident)," Las Vegas Metropolitan Police Department (LVMPD) officers wrote in an arrest report, Las Vegas TV station KSNV reported.
His Las Vegas-based lawyer, David Roger, confirmed to a judge in August that Mannix has an issue with drugs, KVVU reported.
"He will continue to work to address his drug addiction," Roger said. Roger added that Mannix apologized for the incident.
The woman claimed Mannix had led her to believe he was an actor employed by MTV. She was in a stormy relationship with him.
As of Friday, Mannix was being held at the Clark County Detention Center.
Mannix also has charges pending in Colorado for an unrelated case. He formerly lived in that state.