Bally's Starting Ferry Point Bus Service
Posted on: September 18, 2023, 03:41h. 
Last updated on: September 18, 2023, 03:41h.
Bally's is attempting to foster some goodwill in the Bronx, NY by starting a free shuttle bus service to the soon-to-be former Trump Golf Links at Ferry Point.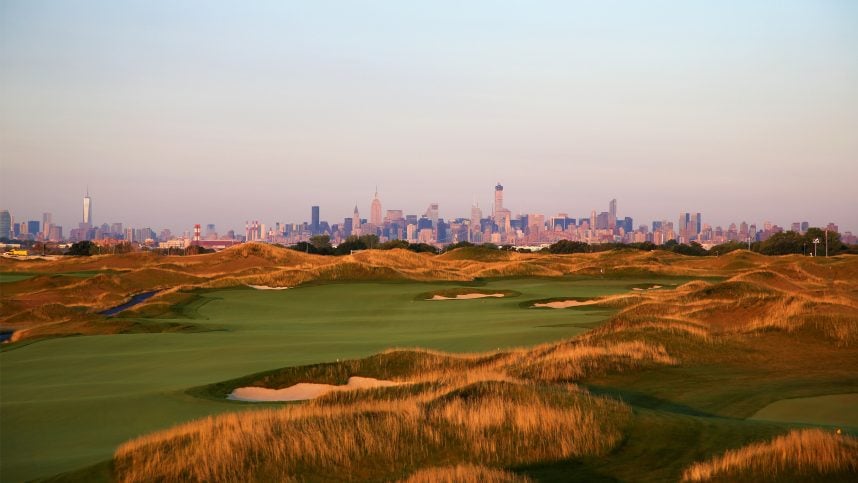 That's the golf course in the borough currently owned by the Trump Organization, President Donald Trump's family business. Earlier this month, it was revealed that Bally's is acquiring the Trump Organization's lease with New York City in hopes of eventually building a casino hotel on 17 acres of land there.
Bally's takes over operation of the high-end public golf course on Oct. 1. Financial terms of the regional casino operator's transaction with the Trump Organization weren't disclosed, but it's rumored to be worth tens of millions of dollars.
The 20-passenger, wheel-chair accessible Bally's Bus will be available from 10 a.m. to 7 p.m. Monday to Friday, running a loop about every 30 minutes," reported the New York Post.
The idea for Bally's Bus came about following talks between the gaming company and local leaders who see a need for more local transportation within the borough and believe that such an offering could lure more visitors from other parts of New York City to the Bronx.
Bally's Betting on Benevolence in New York
In addition to the Bally's Bus offering, the Rhode Island-based regional casino operator is promising to set aside 17 acres at Ferry Point to be returned to the New York Parks Department for public use.
Those are potentially shrewd moves in terms of garnering favor among the community and local politicians, but Bally's isn't a golf course operator nor is it a public transit firm. Its objective at Ferry Point is not up for debate. It wants to build a casino hotel on the property.
Rumors regarding Bally's mulling a New York casino hotel date back to at least 2021, and it's one of nearly a dozen operators vying for one of the three downstate casino permits regulators are expected to award sometime next year.
Translation: Bally's is part of an intense competition to land a gaming permit in what's largely viewed as one of the last potential-laden, untapped markets in the US and it's competing against the likes of Las Vegas Sands, MGM Resorts International, and Wynn Resorts, among others.
Bronx Cheers for Bally's Bus
Comments sections on media sites can often be revealing while providing some comedic relief and the comments on the Post's Bally's Bus article run that gamut.
Some commenters proclaimed that local leaders in the Bronx are "selling out" their constituents while asserting that a casino in an economically challenged area will only harm locals. Others scoffed at the notion of Bronx tourism. Then there was the following doozy, courtesy of the screen name Fred Funkhauser.
"This will not end well. Disaster in the making. Who are they shuttling? How many people in the Bronx can afford to golf let alone at a $200+ course? I give it a month before the driver is assaulted or robbed."