The Expansion of Gambling in Texas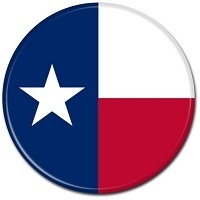 The Las Vegas Sands is reportedly leading the charge in a move to expand gambling in Texas by constructing a resort-style casino in the state. While discussions are still in the preliminary stages, the casino company's interest in expanding its operations to Texas is significant, given that the state has long been viewed as a bastion of conservative values that are traditionally not very receptive to gambling.
The move is not entirely surprising, however, as Las Vegas Sands has been exploring options for expanding its operations beyond its traditional base in Las Vegas for some time now. The company has also been eyeing opportunities to expand its presence in other parts of the United States, including Florida, Georgia, and Alabama. As for gambling in Texas, the proposed casino would offer a wide range of amenities to visitors, including gaming facilities, restaurants, and entertainment venues. In addition, the casino would be designed to appeal to a broad range of customers, including both high rollers and casual gamblers.
The proposed expansion of casino-style gambling in Texas has sparked a debate among lawmakers and the general public. Supporters of the move argue that it could generate significant revenue for the state, which could be used to fund education and other important programs. They also point to the success of other states, such as Nevada and New Jersey, which have experienced a boom in revenue after legalizing gambling. It's not like this is totally new ground for the state. In fact, there are already 10 racetracks in Texas, five of which have races scheduled for 2023, according to records provided by the Texas Racing Commission. Those racetracks would not be allowed to have more than two casino licenses.
Opponents of gambling in Texas, however, argue that it could lead to an increase in problem gambling and other social ills associated with the industry. They also express concerns about the potential impact of gambling on vulnerable populations, such as minors and low-income individuals. Overall, the proposed expansion of gambling in Texas represents a significant development in the ongoing evolution of the gambling in America.