Sports Betting Operators Agree to Responsible Gaming Standards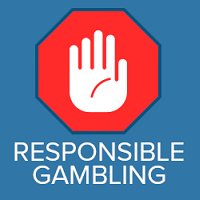 This week's gambling news finds several major operators have come together for a set of responsible gaming standards designed to help with player protections. This follows up on our show from two weeks ago, where we discussed the dangers of rapid growth for the US sports betting industry.
Hello friends! It's time for another edition of This Week in Gambling, where 20% of Americans say they are now betting on sporting events… some of them from inside of NFL stadiums! Which leads us to responsible gaming, and this week's big story! But before we get started, let's just take a moment to remember that it was just a couple of weeks ago that we did an entire show devoted to sports betting in America, and how sports betting operators are in this ever escalating competition of advertising which could lead us down a very dangerous path.
On that show we discussed how too much advertising could actually be bad for business. Not only would people just get sick and tired of seeing so many gambling advertisements, but it would also give industry opponents ammunition to use against us, saying that running so many commercials could actually lead to, or cause gambling addiction. And yet, here we are just two weeks later, following stories about how one in every five Americans has placed a sports bet in the past 12 months. And how some of those players have made bets from inside of NFL stadiums, during NFL games!
Not only that, but NBC just announced an agreement with BetMGM to integrate gambling content into their Football Night in America broadcast, complete with betting lines and betting advice on that night's game! So where do we stand on this whole responsible gaming thing? I'm glad you asked! Because BetMGM, along with these other operators, have teamed up to form a responsible gambling partnership to help protect players here in America. And it's coming at just the right time. Who knows, maybe they watched my show a couple of weeks ago! Probably not. 🙁
This partnership agrees to only operate in legal markets, where there are player protections in place, and to abide by industry standards. They agree to monitor players activity, keeping in mind that the vast majority of players gamble responsibly, but also remembering that there will be some who need help and support. They also agree to promote a responsible gaming culture within their businesses, and that includes training their employees on exactly what responsible gaming is. And last but certainly not least, they agree to remember that gambling, especially online gambling, is supposed to be about having fun! It's supposed to be enjoyed as a form of entertainment, nothing more!
So, will this agreement put an end to the advertising blitz we're seeing across our televisions? No. Will it at least put an end to industry opponents trying to stop gambling expansion? Oh, hell no! But at least it is the first small step in the right direction. This week's game review is for the Sahara Riches online slot, part of the new Cash Collect Power Suite from our friends at Playtech! It's a five reel, three row, medium volatility game with cash prizes and four jackpots! Plus, the Cash Collect symbols can trigger big wins and bonus spins! Find this review, along with hundreds more, when you visit our YouTube channel.
And finally this week, I wanted to let everyone know that we will be attending the Global Gaming Expo in Las Vegas in a couple of weeks, filming at the event and on the Strip, October 10th through the 13th.  So, if you're not doing anything, come on down and say hello! Just look for the camera with the big light on top and the guy in the obnoxious sports coat. I don't bite… unless you pay me extra.
Related