Events
Nevada Online Gambling Expansion Could be Coming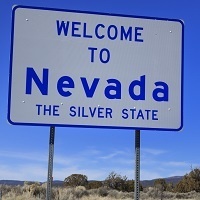 Even though the state is almost synonymous with gaming, Nevada online gambling is a bit behind other states. Right now, they only allow poker and sports betting over the web… but that could be changing.
The Gaming Control Board is set for a hearing on May 13th, and discussion is set to include the expansion of internet betting. That expansion could remove current restrictions and pave the way for 'peer-to-peer' and 'non peer-to-peer' gaming.
The timing of this move seems to be connected to the pandemic, as last year the state gaming revenue fell to a historic low. Now the goal may be to allow Nevada online gambling to include a wide range of casino games.
You can read more about the possibility of online casino games in Nevada when you visit iGB North America.
Related