It'Sugar Las Vegas Specialty Candy Stores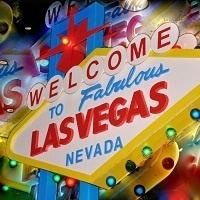 It'Sugar Las Vegas is chain of specialty candy stores with multiple locations around Las Vegas and the country! If you get a sweet tooth while walking the Strip (or perhaps the munchies?) and need some candy, It'Sugar has you covered at the Grand Bazaar Shops by Horseshoe, at The Venetian, and at the Fashion Show Mall! There are also shops at Town Square Las Vegas and in Summerlin! It'Sugar specializes in all things candy!
From innovative sweets and fun novelty gifts to giant candy! Shop on the It'Sugar website for candy and novelty gifts from Hershey's, Sour Patch Kids, Chupa Chups, Jelly Belly, and many more! Visit one of the It'Sugar locations in Sin City, or shop at their online store!
It'Sugar Las Vegas welcomes locals and visitors alike! These stores, along with hundred more locations across the United States and Canada, proudly identify as "retailtainers"—a fusion of retailer and entertainer—specializing in all things to do with candy and confections!
Visitors can explore an impressive array of sweets and candy-themed apparel, ranging from classic favorites like Sour Patch Kids, M&M's, Candy Bears, Nerds, Skittles, and Starburst to nostalgic retro candies and unique international treats not easily found elsewhere. It'Sugar Las Vegas not only offers well-known brands but is also renowned for their own playful "absurd sugar innovations," as mentioned on their company website.
And why not indulge a little? It'Sugar has made a name for itself with remarkable products, such as colossal 3-pound gummy worms and hefty five-pound gummy bears. Their inventory also includes comical gags and quirky gifts, such as "Urine" liquid candy and cozy Oreo fuzzy slippers. Guests can even craft their own candy adventure, exploring retro snacks, international confections, and the latest TikTok-worthy treats!
Embracing honesty in their approach, It'Sugar Las Vegas proudly declares that its products offer "Absolutely No Nutritional Value" and are "Part of an unbalanced breakfast." CEO Jeff Rubin shared, "I've had a lifelong love affair with candy. I began selling candy at the end of my driveway, peddling Bubble Yum during the shortage of 1977. Growing up in a family involved with the original bulk candy store chain in the late 1980s and 1990s, I gained firsthand exposure to the retail side of the candy world."
Related