Events
iGaming Giant SiGMA: Malta Week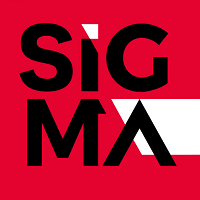 Malta Week, the largest iGaming event in the world in 2022, was hosted by SiGMA Group last week. The event was successful thanks to more than 25,000 attendees, 1,000 sponsors and exhibitors, 400 speakers, 300 affiliates, 400 companies, and 100 influencers. These three days have been jam-packed with informative panels and keynotes, networking activities, and an ever-expanding industry-setting show floor.
The Malta Week Conference
SiGMA Conference has brought together policymakers, thought leaders, influencers, and C-Suite executives from the global gaming and affiliation space with our audience. In his keynote speech, Finance Minister Javier Fransisco Antonio Silvania stated that his presence at the conference demonstrates Curaçao's determination to become a "major player in the online gambling business." Silvania is in charge of modernizing the Dutch-Caribbean island's gambling industry to ensure effective regulation and monitoring. The new restrictions are set to go into action in 2Q23.
The Malta Week Expo
The expo floor included a carefully chosen showcase of market-leading products and services. This high-energy exposition gave delegates the opportunity to target the industry on a worldwide scale and target the particular niche. It also provided a direct path to some of the top brands in the industry, making it a great venue for networking and brand promotion.
Goodbye 2022, Welcome 2023!
2022 Malta Week is over, and what a fantastic year it has been! Looking back, SiGMA Group is filled with anticipation for what lies ahead. Their first-ever African iGaming Summit will kick off the yearly series of events in the coming year. This January, the SiGMA, AGS, AIBC, and Med-Tech World Summits will make history by arriving in Nairobi, Kenya. Also, the 2023 agenda includes Dubai, Manilla, São Paulo, Limassol, and Malta
Related