How to Ensure the Security of an Online Slot Site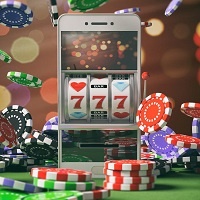 To provide a safe, secure, and legitimate online gambling experience, online slot sites must adhere to the highest levels of security protocol. They must also stick to the latest online slot site regulations, ensuring they don't violate their licensing rules. But how should they go about this, and how can players know a slot site is safe? Let's look at some critical components of the most secure online slots sites and how you verify the details first-hand.
1. Verifiable Licensing
The golden rule of safe online gambling is that you should only play at a licensed online slot site. But operators choose different licensing based on their needs, and not all licensing bodies are created equally. You can rank them in terms of player security and protection. If we did, Curacao e-Gaming would be at the bottom of that list, the Malta Gaming Authority, Gibraltar and the Isle of Man in the middle-high ranking and the UK Gambling Commission at the top.
Still, the matter is not simple or clear-cut because different licensing jurisdictions denote different rights, responsibilities and advantages for operators and players. For example, offshore operators that want to offer their product worldwide and pay the lowest taxes are best suited to Curacao licensing, but this comes with low levels of player protection. Meanwhile, Maltese licensing opens the door to European markets and offers favorable levels of protection and taxation. Lastly, UK licensing comes with some of the best consumer protections but is only for operators accepting UK players.
Ultimately, at the basic level, a casino license from any jurisdiction shows that a site has been tested for fairness and provides legitimate game software. Still, you should consider where the license is provided from. It is a requirement that licensed online casinos display their licensing details on their platform, which makes it simple for you to verify. Just click on the licensing logo or search the licensing jurisdiction's site for the operator's name to check if the permit is legitimate. Sometimes, you can even find out if the operator has received past fines or sanctions for breaking the rules.
Generally, the best sites are licensed from the country you are playing from, or they have multi-jurisdictional licensing. The better a site's licensing, the more secure it is.
2. Independent Testing
Secure online slot sites submit their casino software and random number generator (RNG) for independent testing. A certifiable stamp of approval from eCOGRA, iTech Labs, TST or SQS (there are other companies, but these are the most frequently used) is the international standard for assuring players that casino games and gambling sites are fair, safe, and their results are random. Independent certification, along with casino licensing, is a must, as it tells you that the games and outcomes are not rigged and that wins are paid out according to the rules. Usually, you'll find this information at the footer of a slot site's homepage or in the "about us" information – like licensing, look for the logo.
3. Encryption
SSL encryption is a technical standard for websites. An SSL certificate authenticates a website and enables an encrypted connection, ensuring the data stored and transferred between you and the site is secure. SSL encryption is represented by the padlock on the far left of the URL bar. If there's no padlock, a site is not using SSL protection and is not secure.
As sites like casinos require you to sign in and share financial and personal information, SSL encryption is necessary. Slot sites looking to reassure consumers further can also use services like Verisign, which specializes in verifying domains and adds another level of legitimacy. Before you play at an online casino, look for the padlock and any other security logos; if SSL encryption is not used, don't play because your data is unsafe.
4. KYC Checks
Secure online gambling sites are responsible for ensuring that gambling is crime-free and that money laundering and fraud are not occurring through their platforms. To comply with this, they complete Know Your Customer checks. A Know Your Customer check confirms your identity and age and ensures that self-excluded players are not signing up for online casinos.
Secure online slot sites also complete due diligence checks, using ongoing monitoring tools to spot suspicious financial patterns and potential fraud. KYC checks are usually undertaken when you sign up, which is why you are asked to submit your ID – this is cross-referenced against public records and self-exclusion lists. While these checks can sound invasive, ultimately, they ensure your safety and that you gamble responsibly.
5. Customer Support Service
The level of customer support and availability can tell you a lot about a slot site and the level of investment in your gambling experience. The best practice is to offer 24/7 email, live chat and phone support, so you can get in touch instantly and at any time. However, not all gambling sites provide 24/7 support via multiple channels due to costs.
We advise you to avoid gambling sites that only offer email support, as it isn't up to par, taking too long to solve inquiries and leading to frustration. If you want to test the quality of a live chat service, open up the chat box and ask the agent some questions. Top slot sites train their staff to handle any player queries or to refer them to another department if they cannot provide the answer.
6. Trusted Payment Methods
Secure slots sites use trusted, recognizable payment methods and secure payment gateways. These include Visa and Mastercard, Skrill, PayPal, Neteller and PaySafeCard. Most of the payment methods mentioned above use 2-step authentication and also guarantee your transactions against fraud. In the case of an e-wallet, you don't need to share your bank data. Only play at sites with trusted payment methods, as these ensure your deposits, withdrawals and personal information are protected.
7. Fair Terms and Conditions
Slot sites should offer fair terms and conditions from a consumer perspective and avoid using predatory terms. Predatory terms include wagering requirements on deposits (i.e. the consumer should only need to spend what they deposit. Wagering requirements on deposits are a condition sometimes applied under the ruse of anti-money laundering regulations, but realistically they prevent you from withdrawing your money); sky-high wagering requirements on bonuses (as these detract from the player experience and encourage excessive gambling); and rules that say consumers can forfeit winnings under certain conditions. These are known as predatory terms because they are not fair.
When you join an online slot site, you're asked to read the terms and conditions and confirm you agree. Always read the terms and conditions. If a site has predatory terms, don't join, there are plenty of fair and secure alternatives that guarantee a better gambling experience.
8. Transparent and Clear Communication
Secure slot sites feature fair terms and communicate them clearly and transparently. In the best-case scenario, they also demonstrate hard-to-understand rules to ensure you know how things work and don't feel unfairly treated. The UKGC, in particular, has explicit rules for how operators should engage with customers and provide clear communication regarding more complicated matters like bonus rules and wagering requirements.
Slot sites that do not give enough information or make it intentionally difficult to understand the terms, licensing or ownership information are suspicious. There's a potentially good reason it's hard to find out more about them. We recommend only playing at sites with transparent terms and avoiding slot sites that are unclear in their communications.
Related Stories: