Heading to Las Vegas Will Cost You More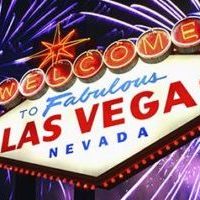 Las Vegas has changed over the years, and gone are the days of steak and lobster for a few dollars. Sin City now boasts world class cuisine and major concerts, as well as professional sports teams. And all of this is leading to the higher paying customers that gambling companies really want. Heading to Vegas for Memorial Day?
Hello friends! With the Memorial Day holiday almost upon us, some of you may be headed to Sin City for the long weekend. And if so, chances are you're going to pay more for this Las Vegas trip than you did for your last trip. Las Vegas has always had gambling and shows and pretty nice weather for golfing. But over the years, they've also added world-class restaurants, great entertainment, and even professional sports teams. After a while, those things start to add up.
Of course, bigger and better events means bigger and better venues, like the brand new MSG Sphere that was just built. And professional sports teams means you need to build  professional sports stadiums. And let's not forget about the F1 race that's coming to Las Vegas this fall. That is already resulting in all sorts of new and improved infrastructure around the city. All those things add up, too!
Now, when you add all of these things together, you get what some Las Vegas gambling executives are calling a "Better Average Customer". And what is a "Better Average Customer"? My friends, a "Better Average Customer" is simply what these Executives call anyone who's willing to spend more on shows, travel, hotels, food, everything… and they love them! In fact, recently Tom Ridge, the CEO of Caesar's Entertainment, said that Las Vegas has changed from the days when you could get a steak and lobster dinner for a couple of bucks.
He added that world-class restaurants and entertainment, as well as the addition of professional sports teams and events like the Formula One race, are bringing in what he calls a higher level of clientele to the city. Reeg then adds that these higher value customers are, and I quote, "…kicking out the lowest end." And he sees no reason that needs to stop. So, the days of Vegas on a budget may be behind us, especially if executives like Mr Reeg get their way.
And finally this week, I'm sure that by now most of you know legendary rock group U2 is going to open the MSG Sphere in Las Vegas this September. In fact, demand for tickets has been so high that the band extended their stay all the way into December! At this point, they may never leave! However, once U2 has made enough money and decides that it's time to move along, rumor has it that Harry Styles has already been offered $50 million to be the next act in residence at the Sphere! Ironically, the remaining members of One Direction  will also be in town at that time they're playing the Armada room at the Holiday Inn in Henderson.
Related Stories: