Differences Between Real Money & Sweepstakes Casinos in US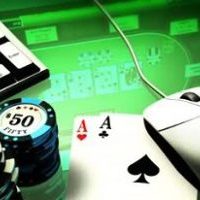 The world of online gambling has seen significant growth in recent years, particularly in the United States. With the increasing popularity of online casinos, two distinct types have emerged: real money online casinos and sweepstakes casinos.
In this article, we will delve into the key differences between these two casino categories to help you make an informed choice when you decide to try your luck online.
Understanding Real Money Online Casinos
Real money online casinos, as the name suggests, are platforms where players can wager and win real currency. These casinos operate much like traditional brick-and-mortar casinos, allowing players to deposit their money, play various games, and cash out their winnings.
How Real Money Casinos Work
When you join a real money online casino, you typically need to create an account, deposit funds using a variety of payment methods, and start playing your favorite games. The money you win is yours to keep, and you can withdraw it whenever you choose.
Unpacking Sweepstakes Casinos
Sweepstakes casinos, on the other hand, offer a unique way to enjoy casino games without directly wagering real money. Instead, they use a virtual currency system and sweepstakes model to allow players to participate.
How Sweepstakes Casinos Operate
According to SweepstakesCasinoMan.com the types of sites known as sweepstakes casinos operate legally by offering players the chance to purchase virtual currency, which they can use to play games. Players then receive "sweeps coins" as a bonus with their purchase, which can be used to participate in sweepstakes games. While playing these games, you can win real cash prizes.
Legal Considerations
The legal landscape of online gambling in the United States is complex and varies by state. Real money online casinos are subject to strict regulations, and their availability may be limited in some regions due to legal restrictions. In contrast, sweepstakes casinos often operate legally in more states, offering players a viable alternative to traditional gambling options.
Game Selection and Variety
One significant factor that sets real money online casinos apart from sweepstakes casinos is the range of games they offer. Real money casinos provide a diverse selection of games, including classic slots, table games like blackjack and roulette, and even live dealer options that allow you to interact with real dealers in real-time. The variety of games available ensures that players with different preferences can find something they enjoy.
Sweepstakes casinos, while offering entertaining games, tend to have a more limited selection. These casinos focus on providing a smaller set of high-quality games, which may not appeal to players looking for a broader gaming experience.
Bonuses and Promotions
Bonuses and promotions are an integral part of the online casino experience. Real money online casinos are known for their enticing bonus offers, which can include welcome bonuses, free spins, cashback rewards, and loyalty programs. These promotions are designed to attract and retain players while providing them with added value for their deposits.
In sweepstakes casinos, bonuses are generally less varied and not as lucrative as those in real money casinos. While you can still receive bonuses, they are often limited to free sweeps coins or additional virtual currency rather than traditional casino bonuses.
Payment Methods
When it comes to making deposits and withdrawals, real money online casinos offer a wide range of payment options to cater to players' preferences. You can use credit cards, e-wallets, bank transfers, and even cryptocurrencies at many real money casinos. Additionally, withdrawals are typically straightforward, allowing you to access your winnings quickly.
Sweepstakes casinos, in contrast, primarily rely on purchasing virtual currency packages, making deposits and withdrawals more limited. While some sweepstakes casinos offer options like credit card purchases, the process may not be as straightforward as in real money casinos.
Responsible Gambling Measures
Both real money and sweepstakes casinos prioritize responsible gambling, although the mechanisms may differ slightly. Real money casinos often provide players with tools to set deposit limits, self-exclusion options, and resources for seeking help with gambling-related issues.
Sweepstakes casinos also emphasize responsible gambling and may offer similar tools, even though the stakes are different. Players can still practice responsible gaming by setting limits on purchases and game play.
Player Experience and Customer Support
The overall player experience can vary between real money and sweepstakes casinos. Real money casinos tend to invest in creating a premium gaming experience, with high-quality graphics, immersive game play, and access to live dealer games. Additionally, customer support in real money casinos is generally more robust, with multiple channels for assistance, such as live chat, email, and phone support.
Sweepstakes casinos, while offering enjoyable gaming experiences, may not reach the same level of sophistication as real money casinos. Graphics and game play may be simpler, but they still provide entertaining options for players. Customer support in sweepstakes casinos is usually available but may not offer as many contact methods as real money casinos.
Conclusion
Overall, the choice between real money online casinos and sweepstakes casinos ultimately depends on your preferences and priorities as a player. Whether you choose to play at a real money online casino or explore the unique offerings of sweepstakes casinos, remember to make informed decisions, set limits, and, most importantly, have fun responsibly.
Related