Caesars & MGM Cyber Attacks Lawsuits Filed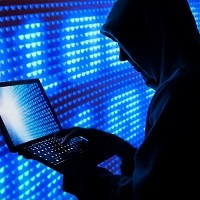 No one was happy when two of the biggest gambling companies in the world were hacked. Now, there have been five lawsuits filed over the Caesars and MGM cyber attacks earlier this month, with the plaintiffs seeking an undisclosed amount of financial damages.
These lawsuits, filed separately against the two companies, allege that they failed to safeguard their customer data during the Caesars Entertainment and MGM cyber attacks. They also assert that both companies made inadequate disclosures afterwards, resulting in customers in the dark about the real risk to their personal information.
Late last week the Las Vegas law firms of  Stranch, Jennings & Garvey, PLLC, and Kopelowitz Ostrow Ferguson Weiselberg Gilbert, filed several of these lawsuits related to the Caesars and MGM cyber attacks. A couple of the suits were directed at MGM Resorts, and two more at Caesars Entertainment. Each of these lawsuits features an individual customer as the plaintiff.
The fifth suit was files against Caesars by two customers who have been in the company's reward program for over 20 years. Their claim states that the company contends that they were owed a duty by the company to exercise reasonable care to safeguard and protect their personal information, which they did not.
All of the lawsuits related tot he Caesars and MGM cyber attacks are asking for some assurance that these sorts of breaches do not happen in the future, which may be something that cannot be guaranteed by any company. Additionally, they have all asked for jury trials, asserting that both operators were negligent and breached their contracts.
Related