A's Release Renderings of Vegas MLB Stadium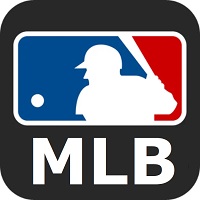 We know that the Oakland Athletics plan to move to the desert, and now they have shown us what their new Vegas MLB stadium will look like if they get their wish! The $1.5 billion venue will seat about 35,000 people and come with a retractable roof!
The latest proposed location is on the nine acres where the Tropicana Casino currently stands. The location puts the arena right smack on the Las Vegas Strip, giving fans a sweeping view of the Vegas skyline.
Even though the Vegas MLB stadium will be built for baseball, designers see no reason that the ballpark could not be used for other events. Ideas have been floated that the venue could host other sports, entertainment and concerts, as well as community gatherings.
According to the MLB website, the Vegas MLB stadium is being designed by Brad Schrock, owner of Schrock KC Architecture. The concept for the ballpark is to honor the history of the A's franchise, while capturing the spirit of Las Vegas.
Now that the team and the state have a tentative agreement on the Sin City stadium and public financing, it's up to the legislature to take up the matter. A vote on that is scheduled for later today, Monday 29th May.
So, is this a done deal? Or is there a chance everything could still fall apart? Well, from our vantage point things look good, but sure… nothing is ever certain until it's certain, right? However, even if this deal were to collapse, the A's have given indications that they would still move on from Oakland.
Related Stories: